POLIS Immobilien AG is a nationwide company that acquires, modernizes or revitalises office properties for its own portfolio and manages them on its own.
As a specialist in property modernization and management, we focus on one market segment: office real estate in inner-city locations at the most important German office locations.
We acquire fully leased properties with modern equipment, which generate a secure cash flow, as well as properties that are vacant or in need of modernization, which exhibit tangible value potential.
We intend to provide state-of-the-art, high-end offices and commercial space with an attractive work environment and help our tenants succeed in their business.
Moderate buy-and-sell-strategy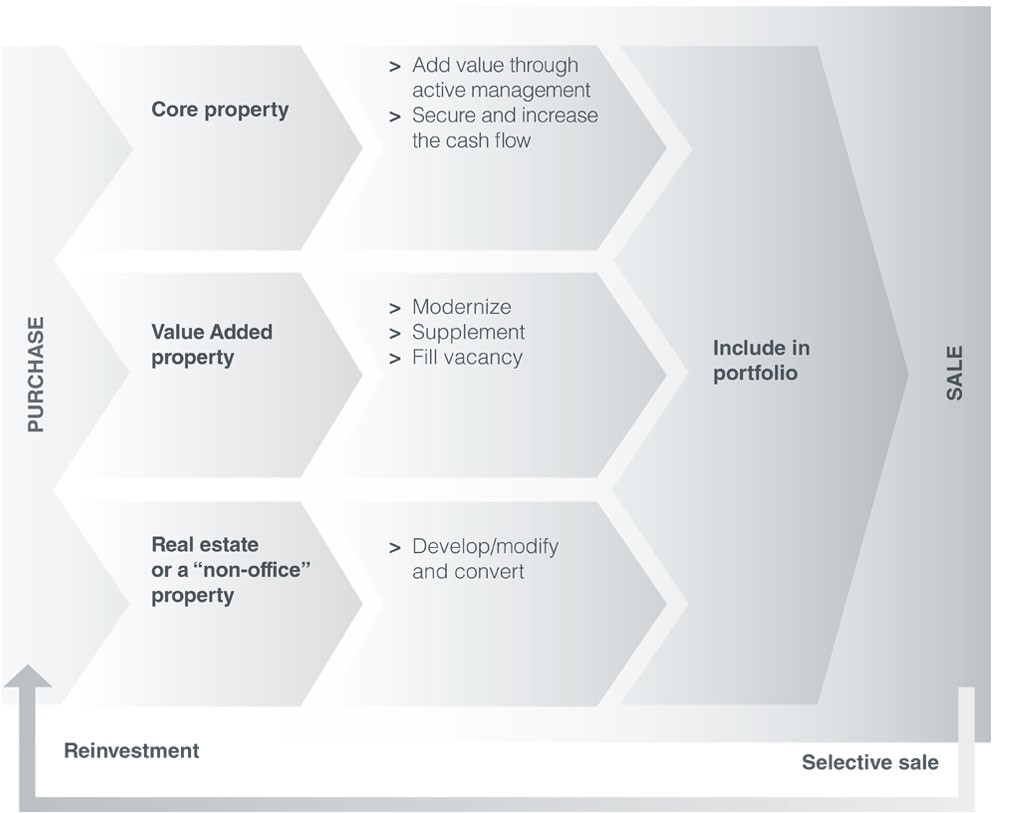 Good locations
As an active portfolio holder, POLIS focuses on one market segment: office real estate in inner-city central locations at the most important German office locations. We invest in high-quality and well-situated buildings that enhance the prospect of seamless leasing.
Guaranteed cash flow and value creation potential
We buy both fully let properties with modern equipment that generate a secure cash flow ("core properties") and real estate that is vacant or requires modernization but exhibits tangible potential for value growth ("value-added properties"). Growth in value is achieved, for example, by eliminating vacancies, changing the rental concept, repurposing, expanding or implementing architectural and technical modernization measures, including full revitalization. We also acquire real estate and non-office real estate, which we then turn into high-yield office real estate.
Multi-tenant strategy
We pursue a multi-tenant strategy; this means our business model is primarily geared towards office properties with multiple tenants as opposed to a single tenant. This strategy reduces the risk of rental losses and the likelihood that substantial rental spaces come up for re-letting at the same time.
Attractive returns at moderate risk
Our policy is consistent with our desire to increase shareholder value, cash flow and attractive return while maintaining a moderate level of risk.
Buy-and-sell strategy
After modernization, repurposing or re-letting, the company sells office properties to a moderate extent in order to realize value increases.
Additional services
We are increasingly offering our tenants additional services to enhance the attractiveness of the rental space.
Our values
Our professional activity takes into account compliance with certain core values. These values shape our way of working and commit us to act ethically and responsibly towards shareholders, business partners, employees and society.
Integrity, honesty and openness are prerequisites for trusting relationships, which are our basis for our dealings with shareholders, prospects, business partners and tenants.
Customer orientation
We want to provide modern, technically high-quality and economical office and business premises with an appealing working environment and help our tenants to be as successful as possible in their work or business. In addition, we want to achieve a high level of tenant satisfaction through good service.
Creating sustainable values
The focus on good, mostly inner-city locations, the observance of high quality standards and diversification of tenants (multi-tenant concept) ensure high investment security for our real estate portfolio and guarantee the permanent cash flow and value appreciation that our shareholders seek. In the interest of the sustainability of this performance, we take into account environmental aspects such as the use of resources, waste management and the environmental compatibility of building materials. POLIS is a founding member of the German Sustainable Building Council e.V.
Innovations
POLIS Immobilien AG strives to offer tenants not only modern office space but also additional services in the future in order to generate additional benefits for the tenant. POLIS is also successful in terms of its own business operations with a very high level of automation and digitalization. In addition to a sophisticated IT architecture (consisting of ERP, planning and document management systems), electronic invoicing, process assurance and workflows as well as largely automated accounting entries deserve mention. All employees can access customizable, self-updating user interfaces via a BI solution. In the future, POLIS also wants to link building services more closely with the automated commissioning of maintenance and repair services. POLIS is an active driver of software development in the real estate sector and always endeavours to create further advantages and benefits both internally and externally.
Our targets
Creating market-driven office and business premises that meet the expectations of our tenants and their employees.

Creating sustainable value through the acquisition, modernization, maintenance and management of quality real estate in attractive locations.

Achieving excellent results in project planning and execution

.

Customer orientation and service in the care of our tenants.
Achieving long-term, profitable growth in order to increase the enterprise value.
Achieving attractive returns for our shareholders with a moderate operational and financial risk structure.
Key figures and reports
Group financial information according to IFRS for the financial years 2020 to 2022
Income statement

2020
EUR '000
2021
EUR '000
2022
EUR '000
26,555
28,930
32,234
Net rental income

20,004
21,417
25,719
Result from the revaluation of investment properties

36,354
30,752
588
Result from the sale of investment properties  
0
0
0
EBIT1
51,060
47,594
20,865
EBT2
46,340
44,252
17,702
Consolidated net income

39,034
38,018
14,280
1 Earnings before interest and taxes

2 Earnings before taxes
Balance sheet

2020
EUR '000
2021
EUR '000
2022
EUR '000

Total assets

631,767
672,183
761,205
Investments properties

610,450
645,260
711,660
Equity
371,274
414,093
446,989
Equity ratio1
59%
62%
59%
Loan liabilities2
185,596
182,021
241,640
Loan to value3
30%
28%
34%
Net asset value (NAV)4
414,362
464,284
503,843

1Ratio of balance sheet equity to total assets

2Liabilities to banks

3Ratio of loan liabilities to investment property

4 Net asset value: equity plus deferred tax liabilities less deferred tax assets
Consolidated cash flow

2020
EUR '000
2021
EUR '000
2022
EUR '000
Cash flow from operating activities
13,748
19,855
20,036
Cash flow from investing activities
-21,541
-7,371
-61,019
Cash flow from financing activities
-8,316
-8,097
55,186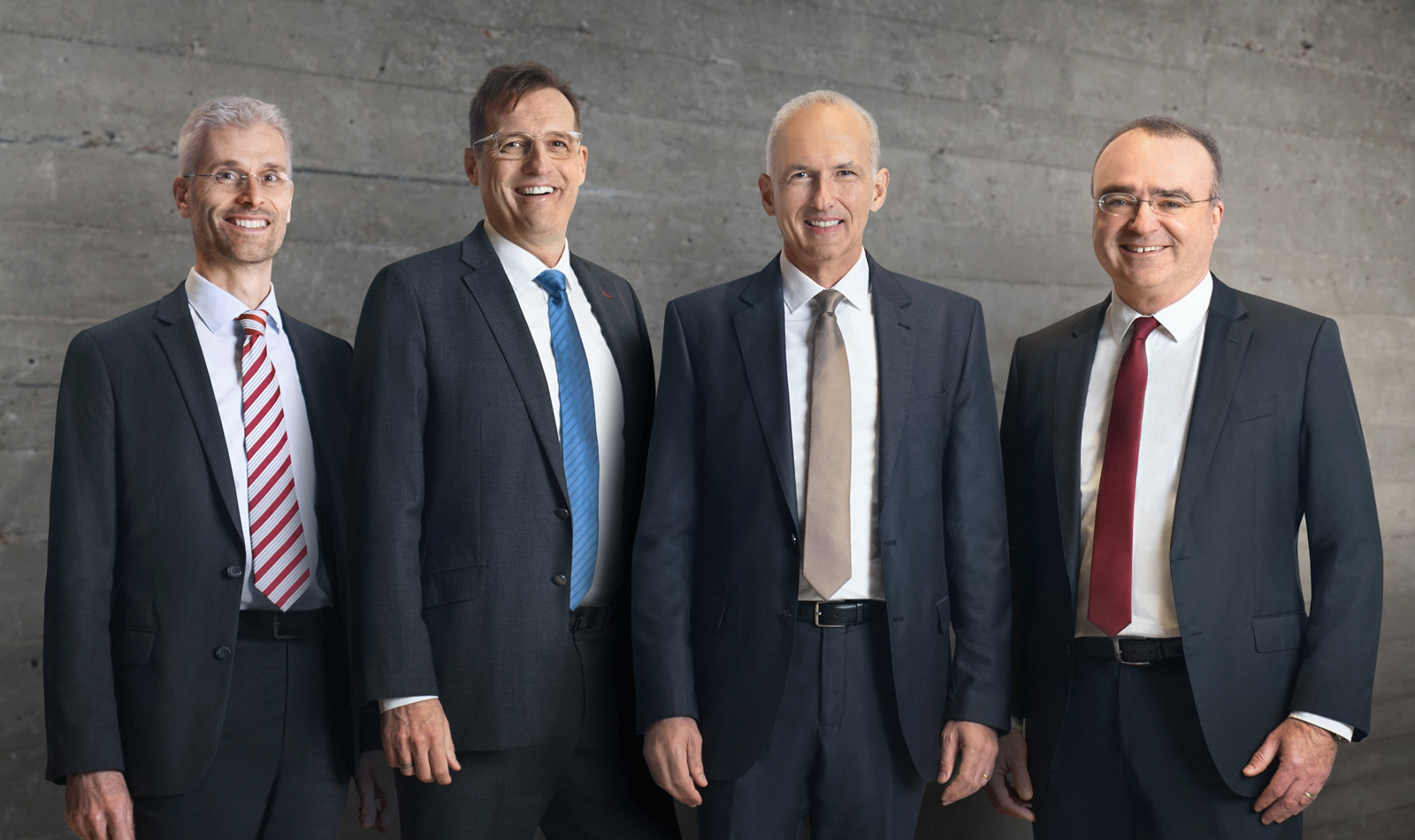 Senior officers of the POLIS AG (from left to right)
Holger Bongardt
Authorized signatory, Commercial Director
Volker Hahn
Authorized signatory, Head of Acquisitions & Letting
The Board of Management of POLIS Immobilien AG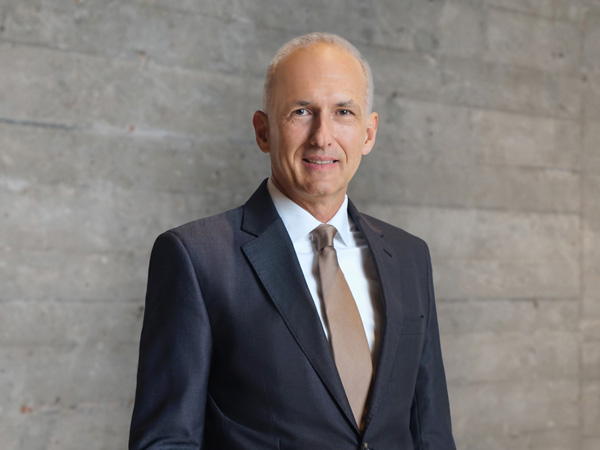 Mathias Gross, COO of POLIS Immobilien AG
As Head of Asset Management at Allianz Real Estate, Mr. Gross oversaw the establishment and development of the German commercial and residential portfolio for more than nine years. Previously, he held various executive positions at Deutsche Telekom Immobilien und Service GmbH and B & L Immobilien AG.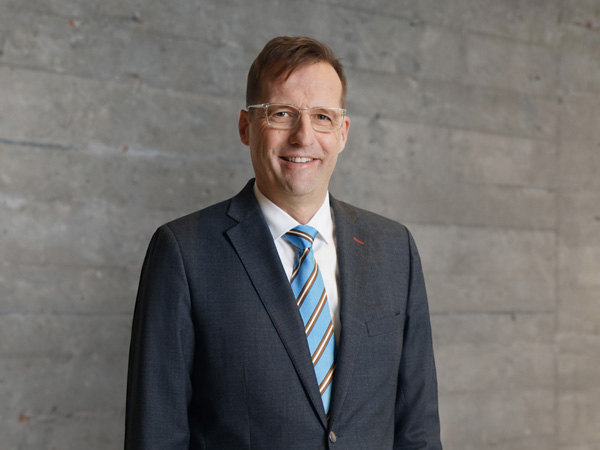 Dr. Michael Piontek, CFO of POLIS Immobilien AG
After having worked for many years nationwide in the banking sector with a focus on commercial real estate business, he moved to the state of Berlin in 2003, where he served as divisional manager and sole managing director of various real estate, fund administration and controlling companies with assets under management of several billion euros. Dr. Michael Piontek is a trained banker and holds a Master of Business Administration specializing in Financial Management from the University of Wales (UK). He holds a Doctor of Business Administration degree from Sheffield Hallam University (UK).
Your contact persons, who are available for you with their team
The Supervisory Board of POLIS Immobilien AG
Klaus R. Müller
Member of the Supervisory Board of Mann Immobilien-Verwaltung AG, Karlsruhe, resident in Germersheim
Wolfgang Herr
Member of the Board of Management of Mann Immobilien-Verwaltung AG, Karlsruhe, resident in Baden-Baden (Deputy Chairman)
Leopold Mann
Member of the Executive Board of Mann Management GmbH, resident in Baden-Baden
Benn Stein
Lawyer, specialist in tax law and certified accountant, CT legal Stein und Partner, Hamburg, resident in Hamburg
Annual General Meeting 2023
Paying agent and depository
POLIS Immobilien AG
c/o Commerzbank AG
GS-OPS Income & General Meetings
60261 Frankfurt am Main
Email: hv-eintrittskarten@commerzbank.com
2021
POLIS acquires an office building in Potsdam – its biggest single property to date – by way of an international share deal. The transaction represents dynamic progress for the POLIS growth strategy and adds an asset worth more than EUR 700 million to the portfolio. POLIS also again manages properties on behalf of third parties.
2020
POLIS expands its own property portfolio with the takeover of the Technical Centre in Halle, adding an economically resurgent location in eastern Germany. This new acquisition, coupled with value increases in the existing portfolio of properties thanks to attractive locations, investments and new lease agreements, pushes up the value of the investment properties to over EUR 610 million.
2019
POLIS continues its growth in the new federal states and acquires two properties in two new locations. First, an office building in Erfurt, and second, an office and administration building in Gera are acquired. With this expansion of the existing portfolio, the value of the investment property exceeds EUR 500 million for the first time.
2018
POLIS adds the property acquired in Dresden at the end of 2017 to its portfolio. In addition, POLIS Immobilien AG celebrates its 20th anniversary.
2017
POLIS takes over the property, purchased at the end of 2016, in the World Trade Center of Dresden and is able to acquire another property in Dresden for its own portfolio. The division "Asset Management for Third Parties" is closed at the end of the year.
2016
Dr. Alan Cadmus leaves the board. In his place, Mathias Gross is appointed to the board. For a modernization property in Stuttgart, the DGNB certificate is awarded in gold. The real estate portfolio is expanded to include a further property in Dresden.
2015
POLIS Immobilien AG applies for revocation of admission to the regulated market, which takes effect on 7 October 2015.
2014
Start of modernization of our office property in Frankfurt.
2013
Dr. Michael Piontek is appointed to the board. To optimize the portfolio, two investment properties are sold and two locations closed. In Berlin, the portfolio is expanded to include an office property.
2012
For portfolio optimization, two investment properties are sold.
2011
To optimize the portfolio, four investment properties are sold and three locations closed. There is a takeover of four office properties in Dresden. Entry into "Asset Management for Third Parties" through creation of a fund including three investment properties.
2010
Dr. Matthias von Bodecker leaves the board.
2009
POLIS modernizes four office buildings in Cologne, Düsseldorf and Stuttgart simultaneously. Two modernization projects receive a pre-certificate from DGNB in silver.
2008
POLIS realizes increases in value through the sale of Torstrasse 15 in Stuttgart and – following a thorough modernization – of Steinstrasse 20 in Düsseldorf. MANN Immobilien-Verwaltungs AG announces that – after accepting the purchase offers of the mandatory offer – it holds approx. 53.20% of the shares in POLIS Immobilien AG.
2007
Change of name from POLIS Grundbesitz und Beteiligungs AG into POLIS Immobilien AG. IPO on 21 March. Expansion of the portfolio to 30 properties with a total value of around EUR 246 million.
2006
POLIS adopts a growth strategy and carries out two capital increases. Expansion of the portfolio to 14 properties with a total value of around EUR 120 million. MANN Immobilien-Verwaltungs AG announces that it holds more than 25% of the shares in POLIS Immobilien AG.
2003
Bouwfonds Asset Management (as a subsidiary of ABN AMRO-Bank) takes over the participation of Delbrück & Co, private bankers, and asset management.
2001
Dr. Matthias von Bodecker is appointed to the Board of Management.
1999 – 2001
Portfolio development and implementation of several capital increases.
1998
Foundation of POLIS Grundbesitz und Beteiligungs AG by Bankhaus Delbrück & Co, private bankers, and Dr. Alan Cadmus. Dr. Alan Cadmus becomes founding director.
POLIS is a member of the following organizations