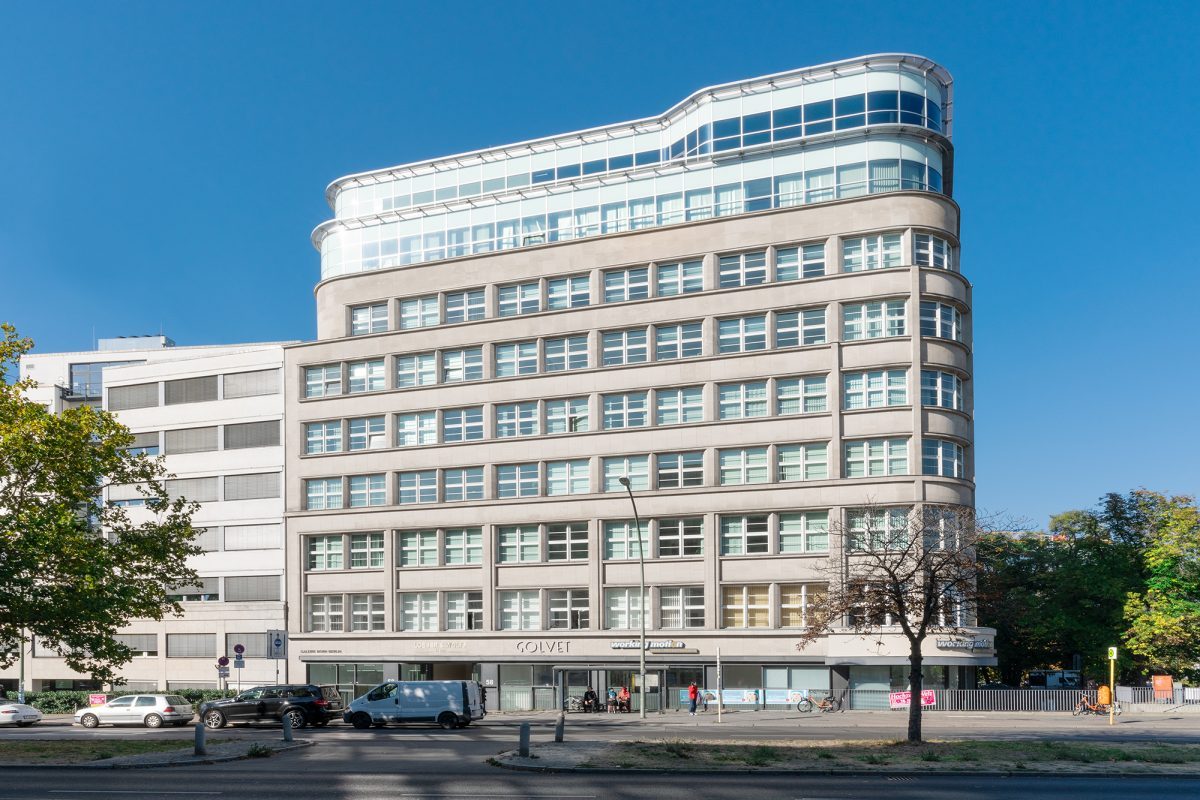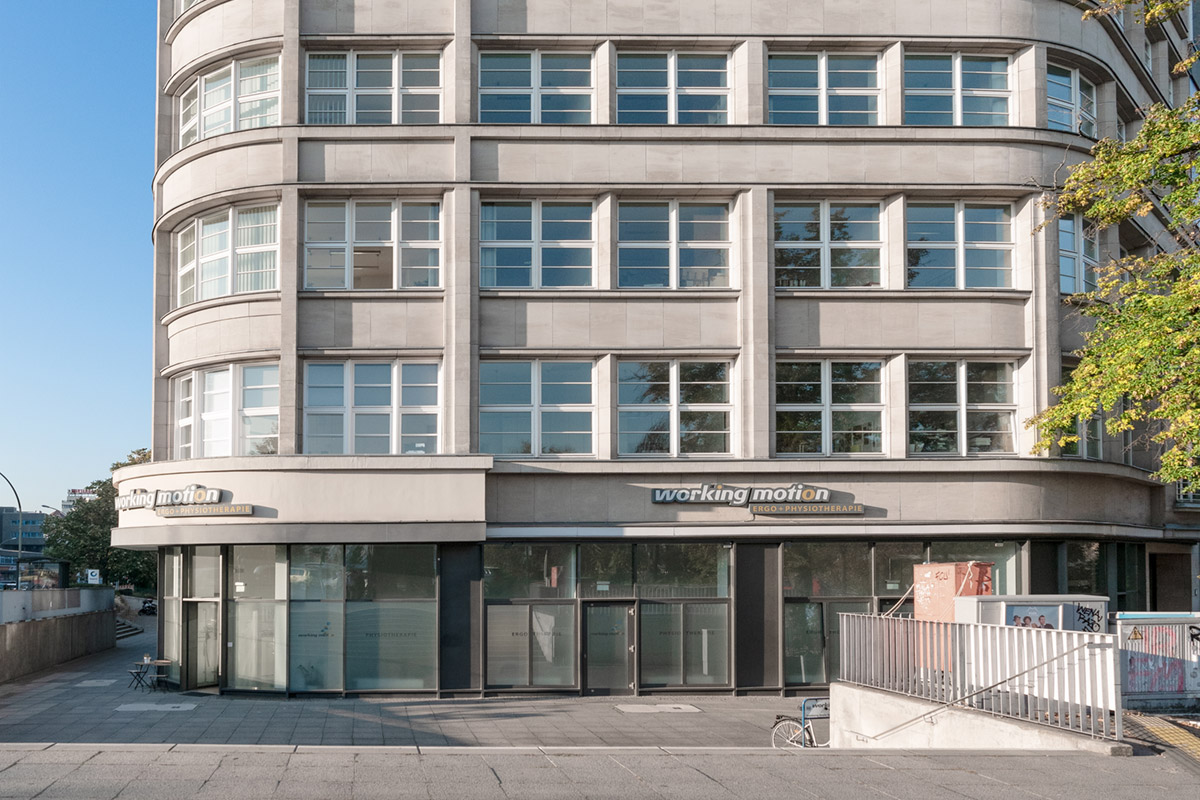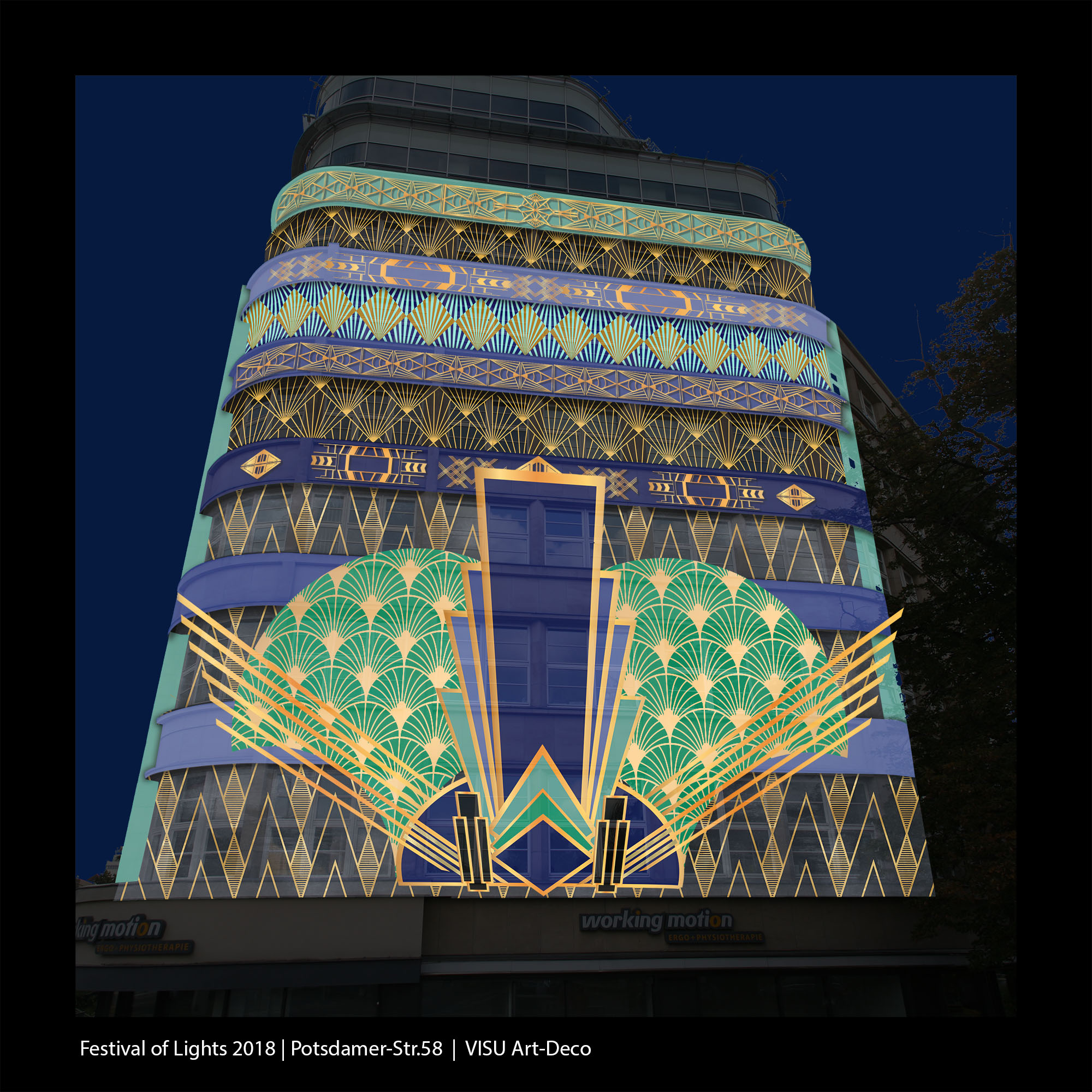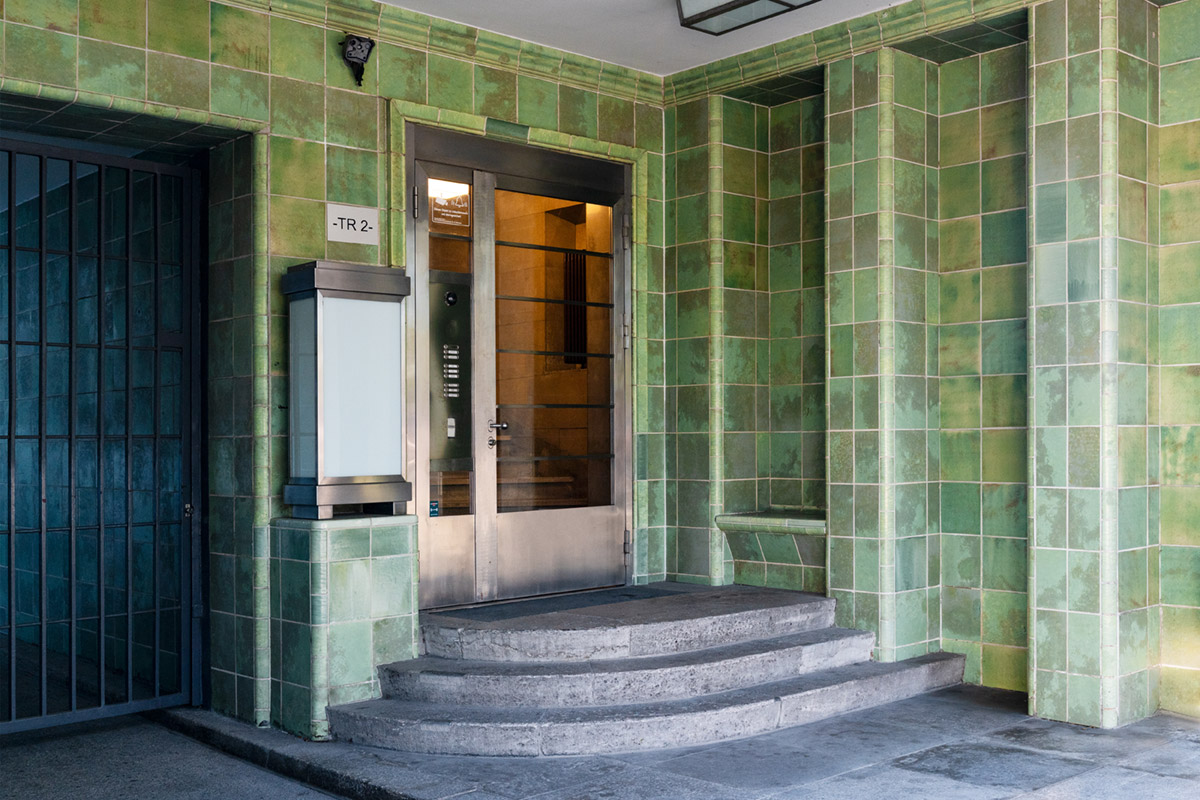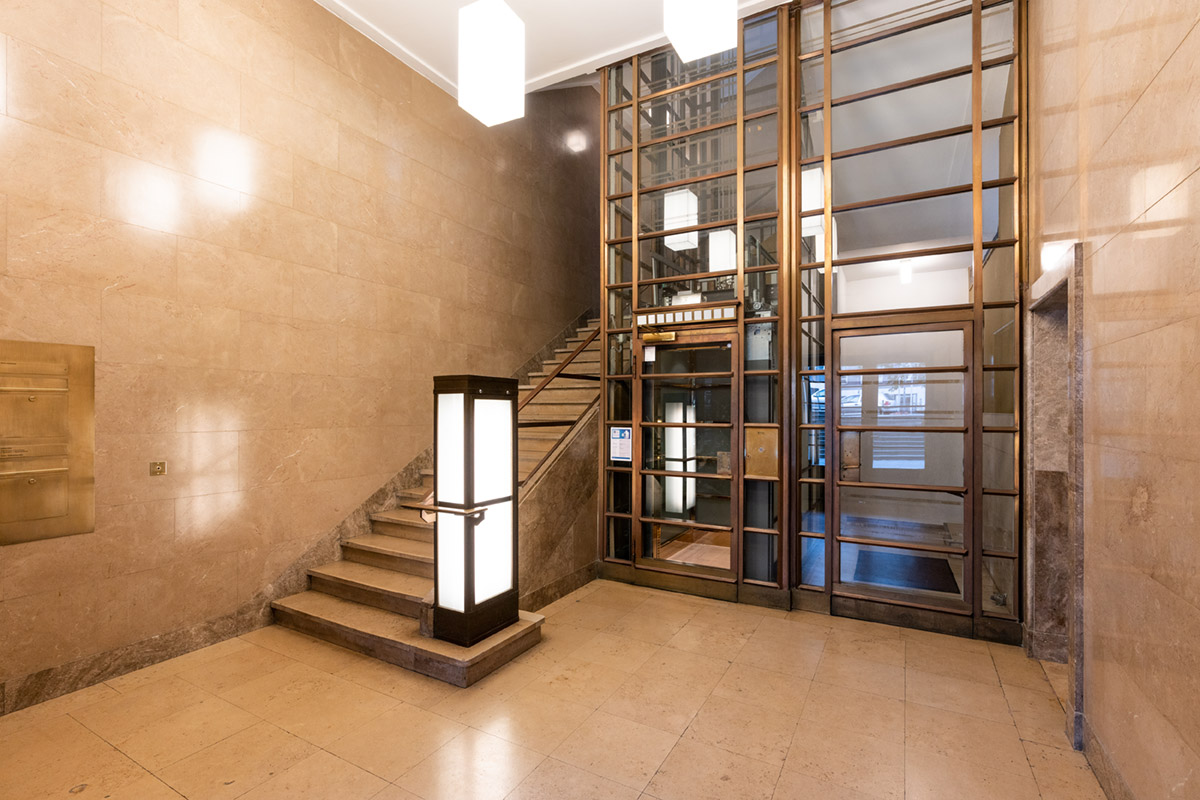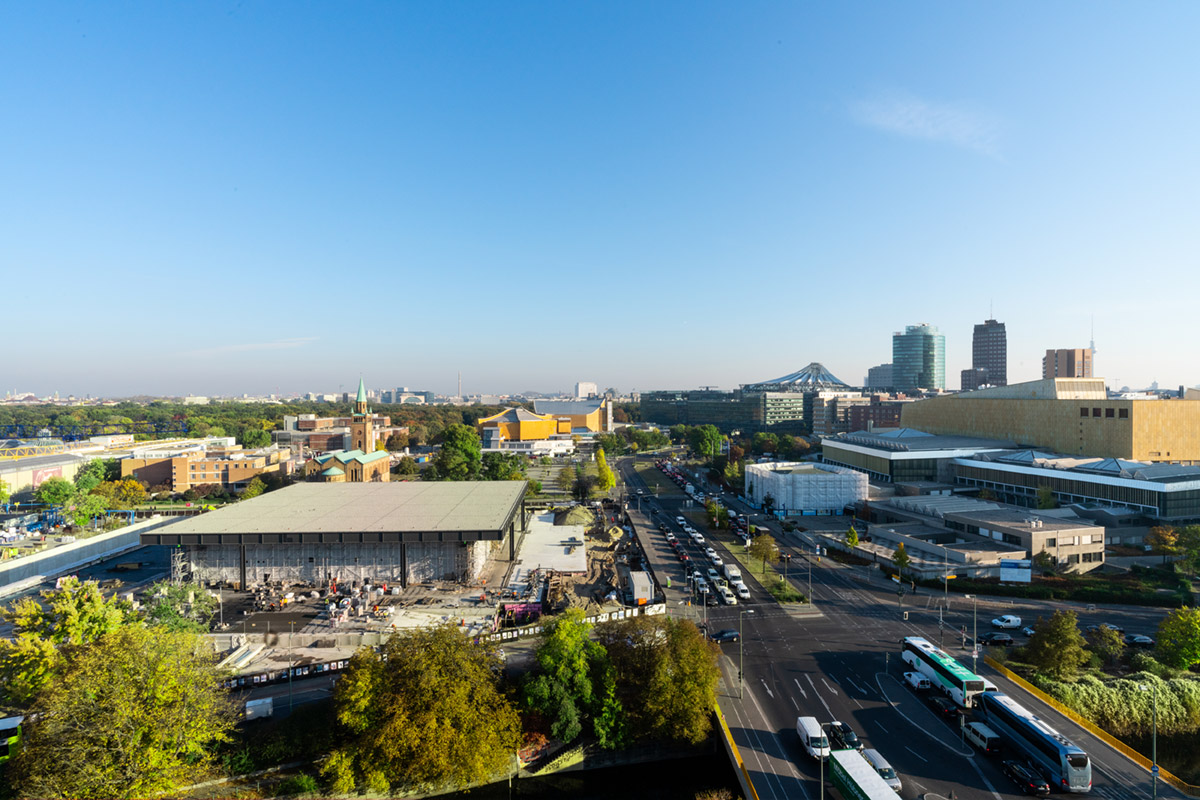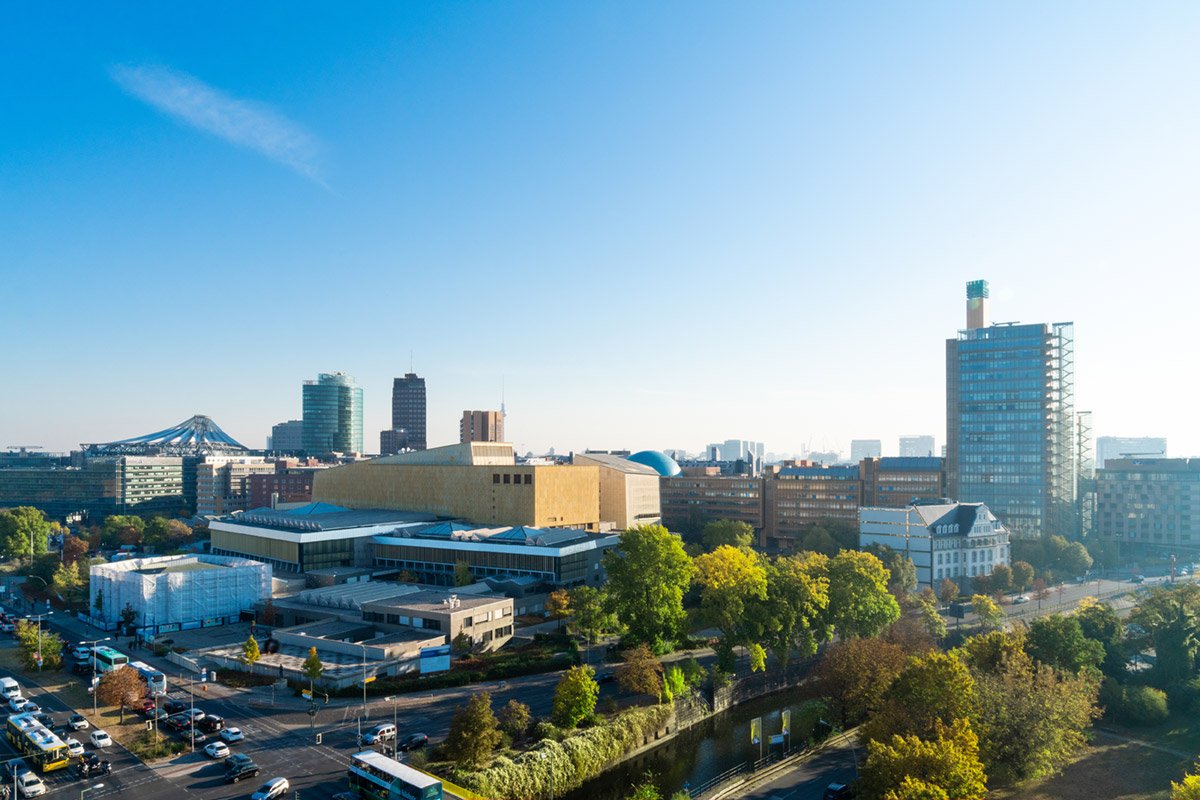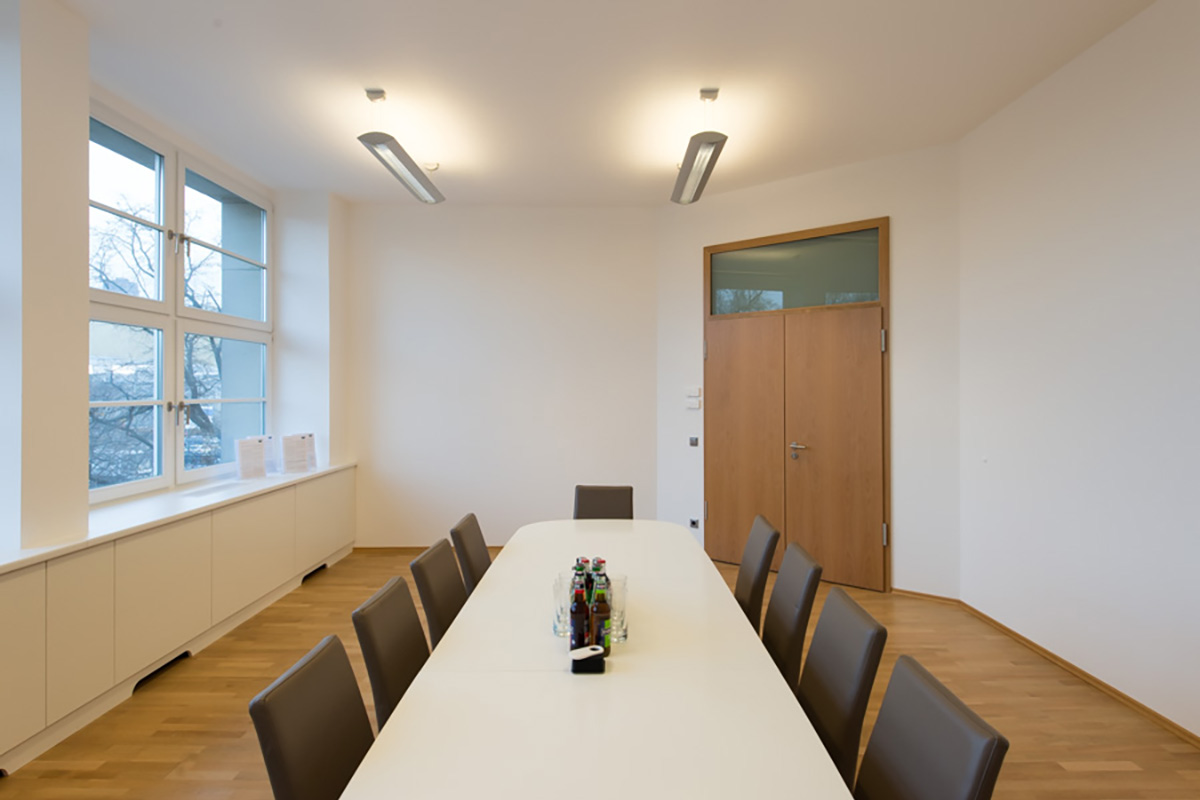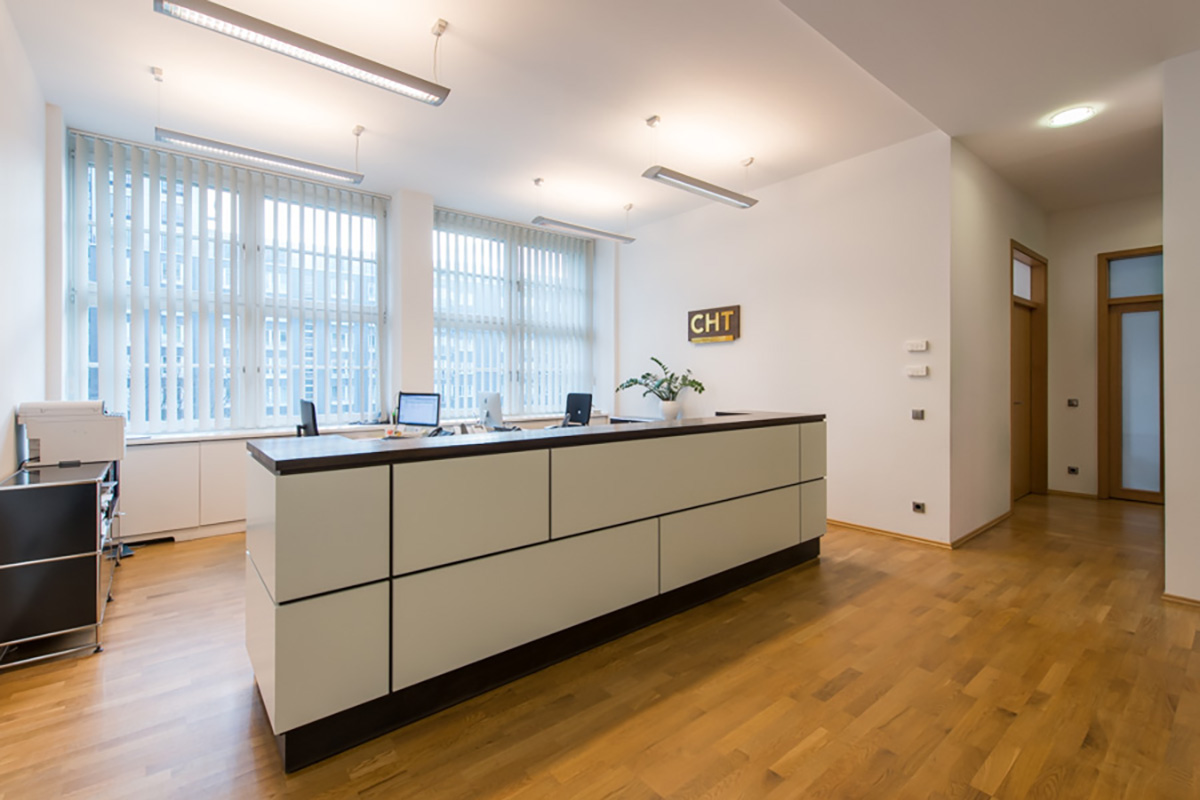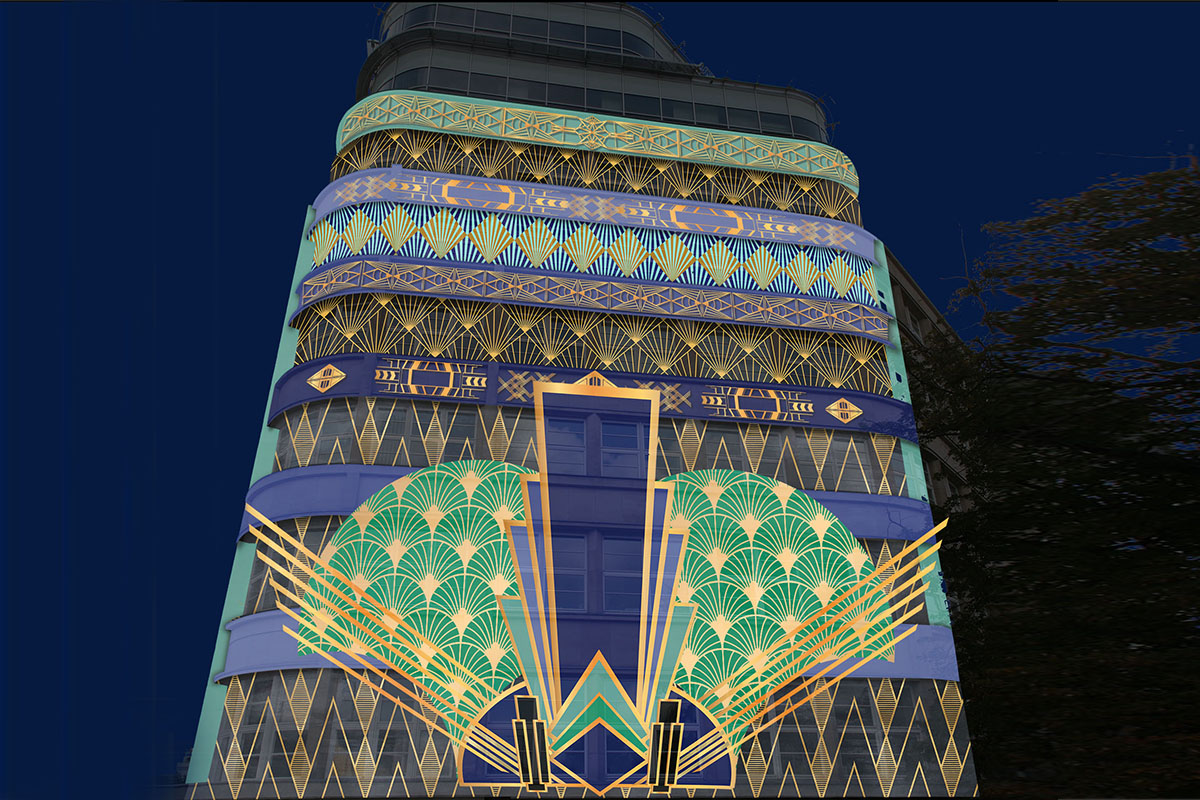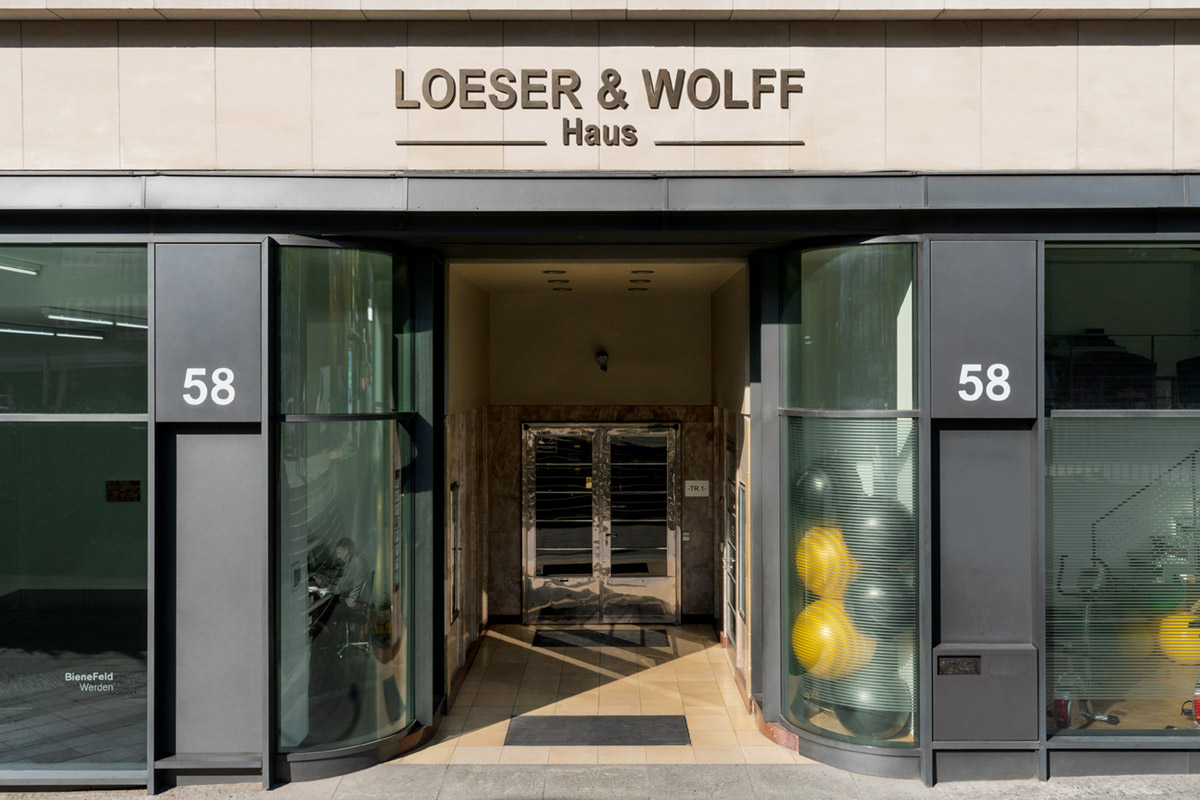 Description
The 8-storey building was built in 1929 by architect Albert Biebendt for Loeser & Wolff. The building has been refurbished to a contemporary, high standard. The building is well designed and offers a flexible layout of the floors. It is also notable - especially in the stairwell - for its many well-preserved stylistic elements from the Art Deco period. This gives it special architectural appeal.

Location
The property is located on the south side of Potsdamer Brücke on the Landwehr Canal, in the Tiergarten part of the Berlin Mitte district. The New National Gallery and the State Library are in the immediate vicinity; Potsdamer Platz and Tiergarten are approx.
500 m away. The property is the corner building at the junction of Potsdamer Strasse (Federal Highway 1) and Schöneberger Ufer.

Transport connections
Public transport: 50 m
Main station: 3.7 km
Airport: 9.4 km
Motorway: 4.4 km