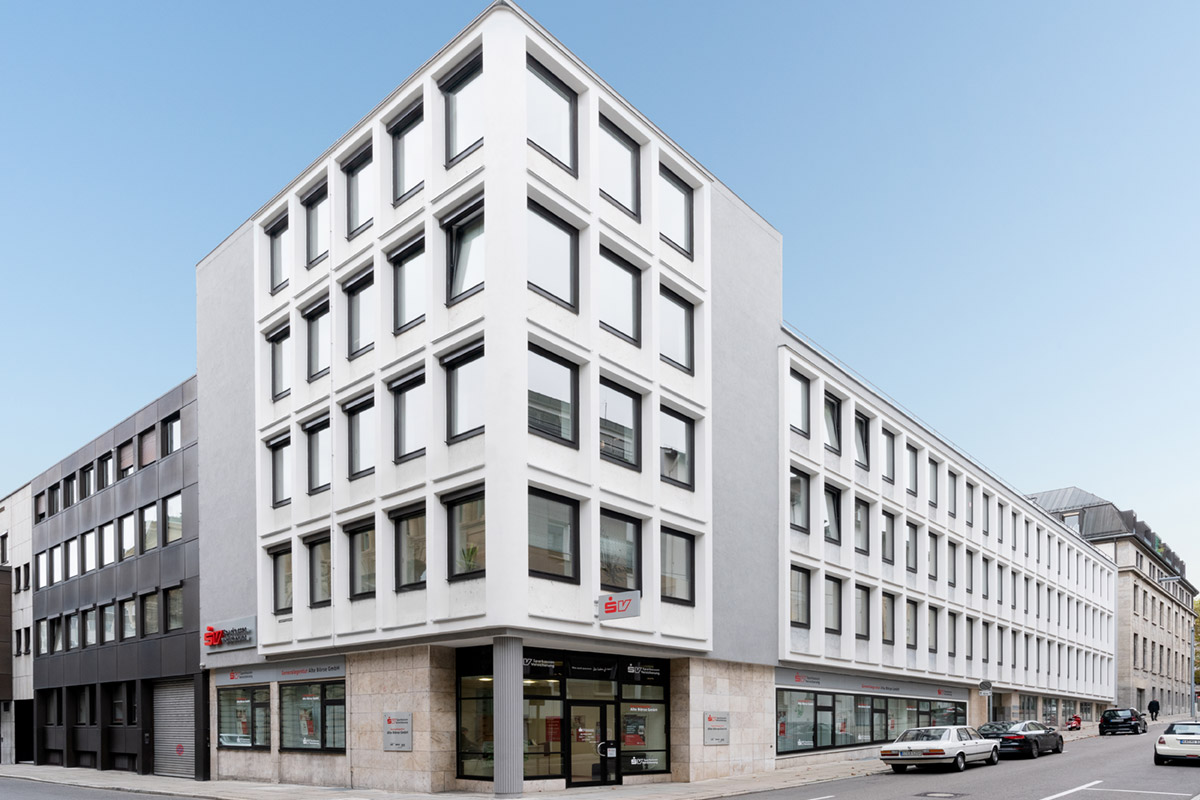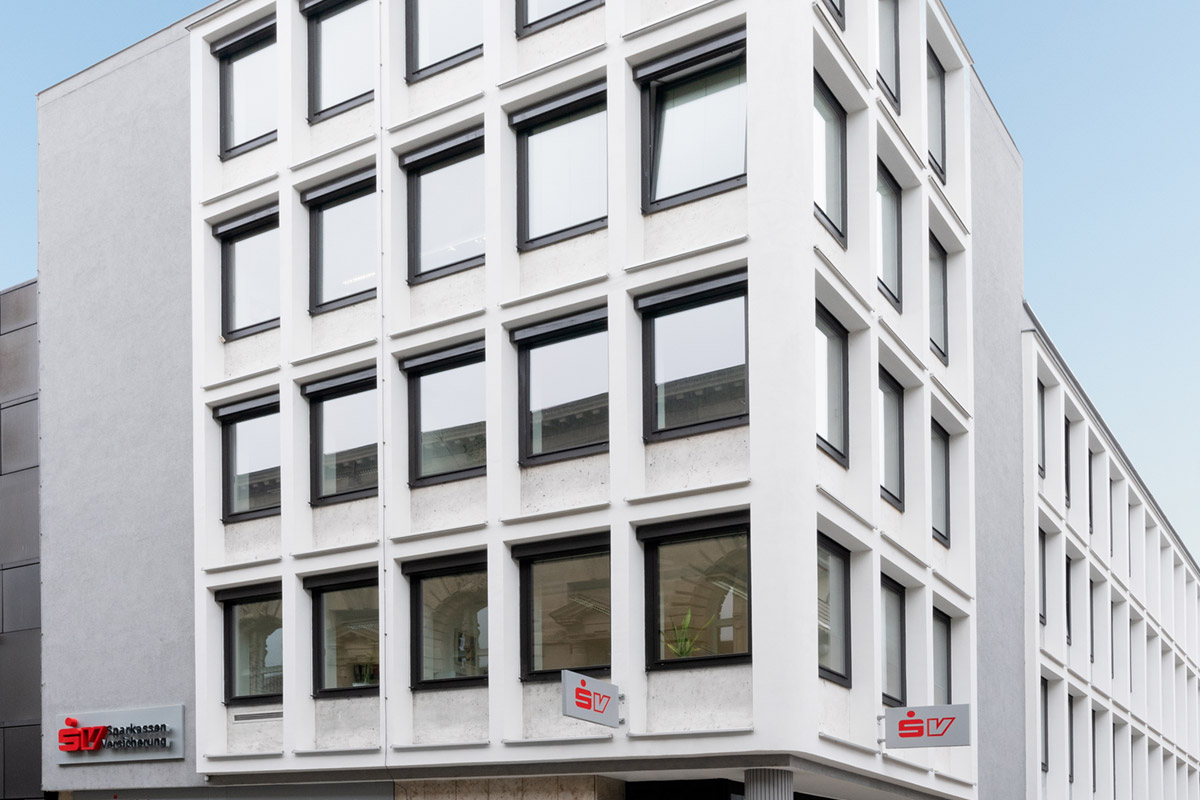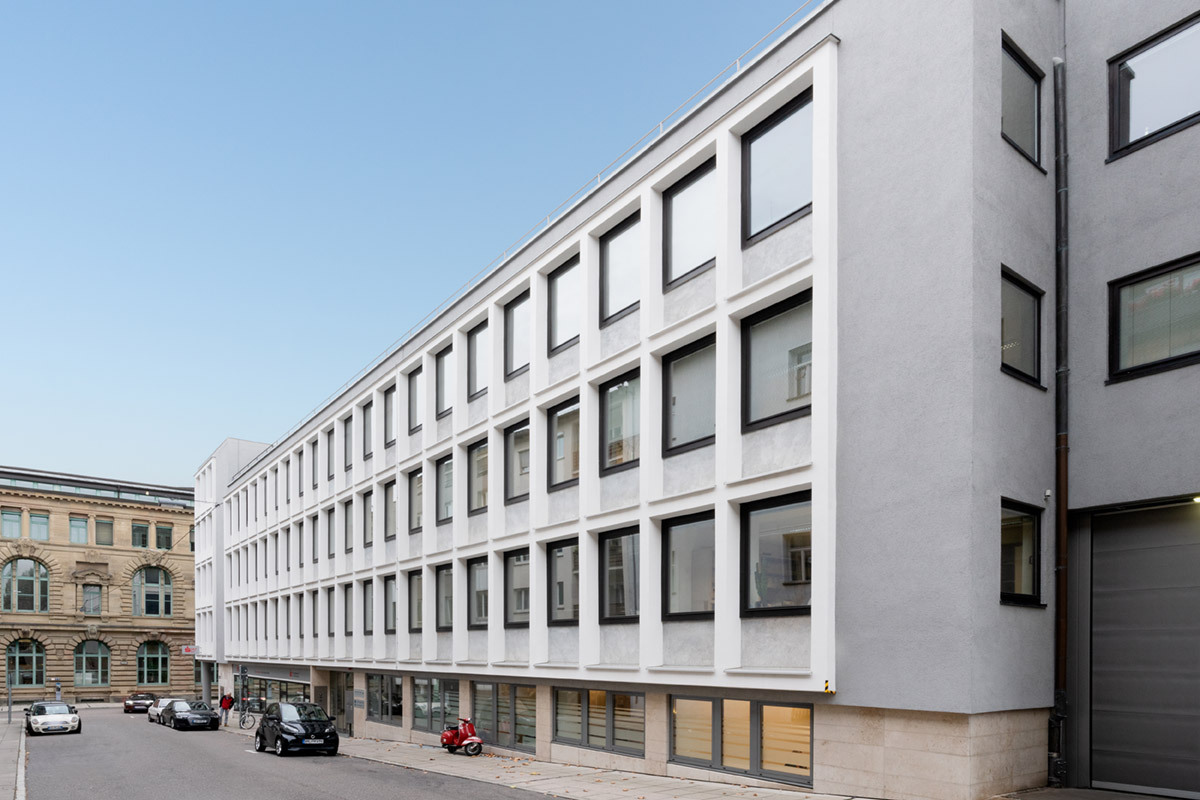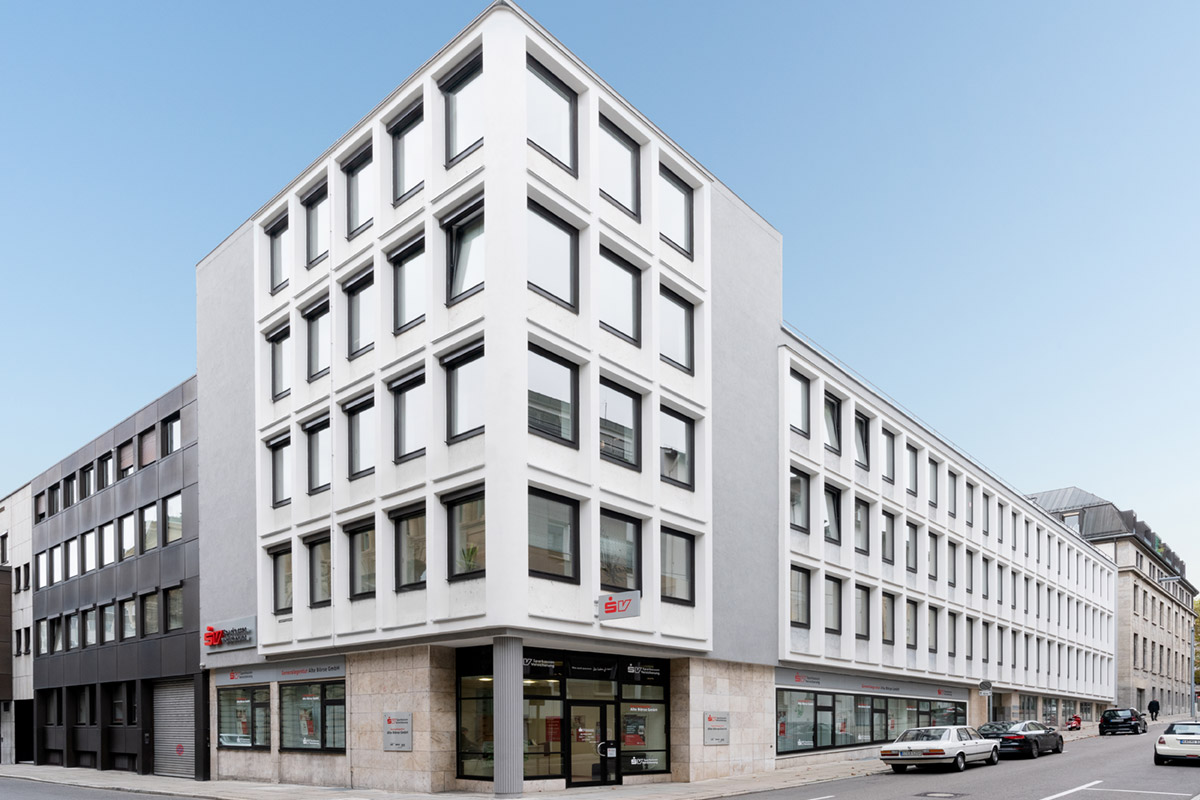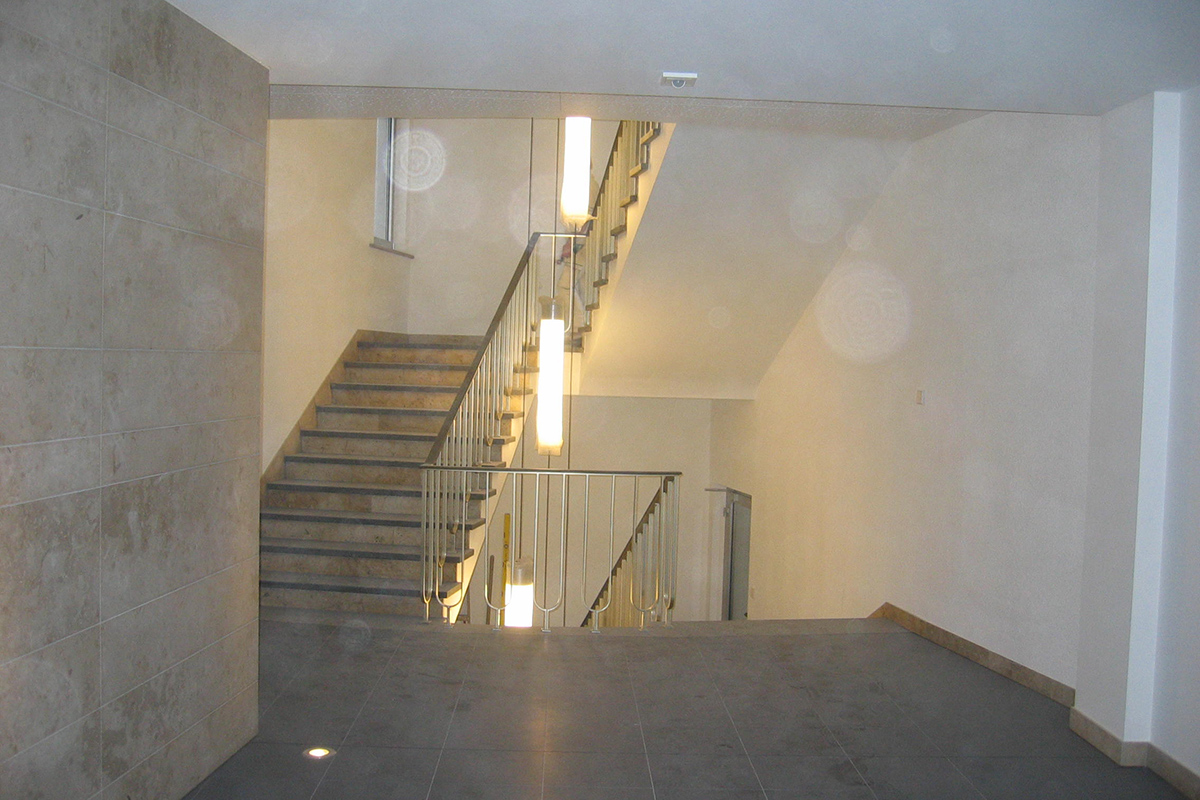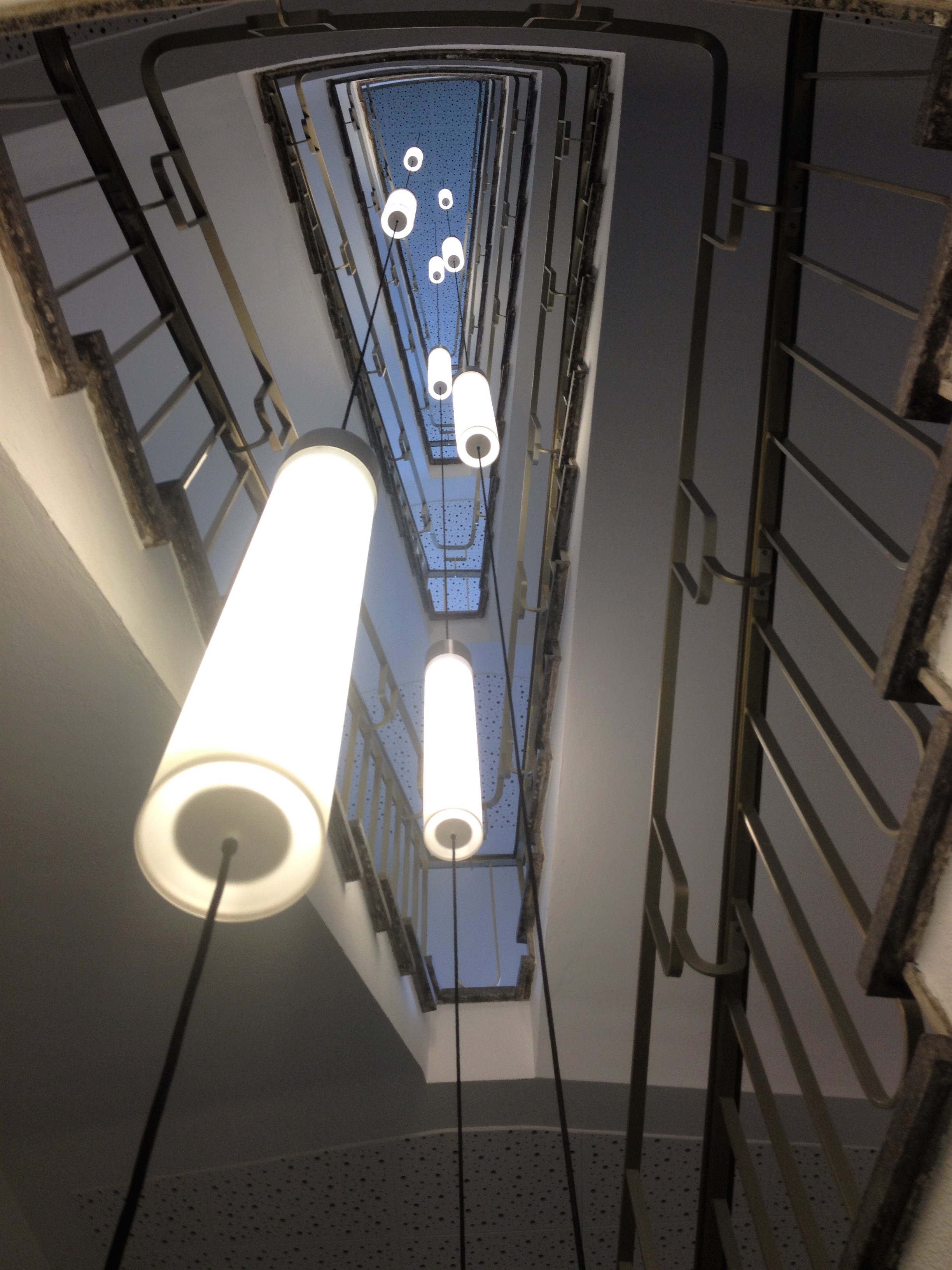 Description
The ensemble with a rentable area of 14,500 sqm consists of five buildings and extends over a complete block:
- Büchsenstrasse 26, 26b / Hospitalstrasse 12
- Büchsenstrasse 28 / Heustrasse 3
- Heustrasse 1, Kienestrasse 33
- Hospitalstrasse 8 and
- Hospitalstrasse 10, 10a

The building complex, until 2009 the seat of Württembergische Hypothekenbank AG or Hypo Real Estate Bank AG, was extensively renovated in 2010/2011. Built in 1955, the five-storey building Heustrasse 1 together with the four-storey Kienestrasse 33 extends over a total of 4,079 sqm of rental space. As part of a modernization the object was partially increased and now offers also shop units and two apartments.

Location
The quarter is located in Stuttgart-Mitte, in the suburb of Neue Vorstadt, the western part of the old town, in the Hospitalviertel. The shopping street Königstrasse is about 400 metres away. The building complex is perfectly connected to the transport network thanks to its very central location. Nevertheless, this is a relatively quiet location of the city centre. The location is characterized by significant institutions of public and economic life, such as numerous ministries and the College of Engineering.


Transport connections
Public transport: 150 m
Main station: 600 m
Airport: 13 km
Motorway: 15 km