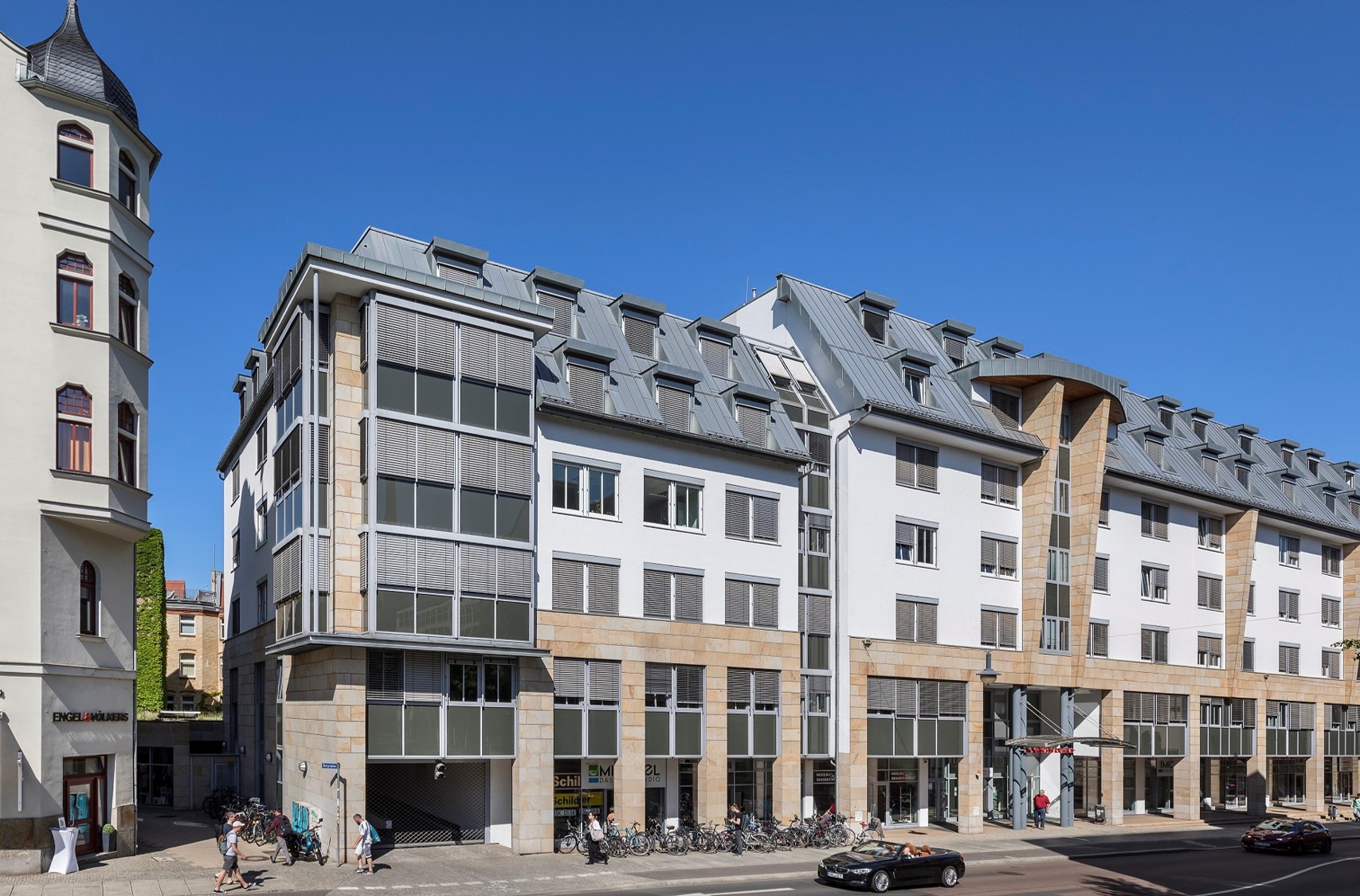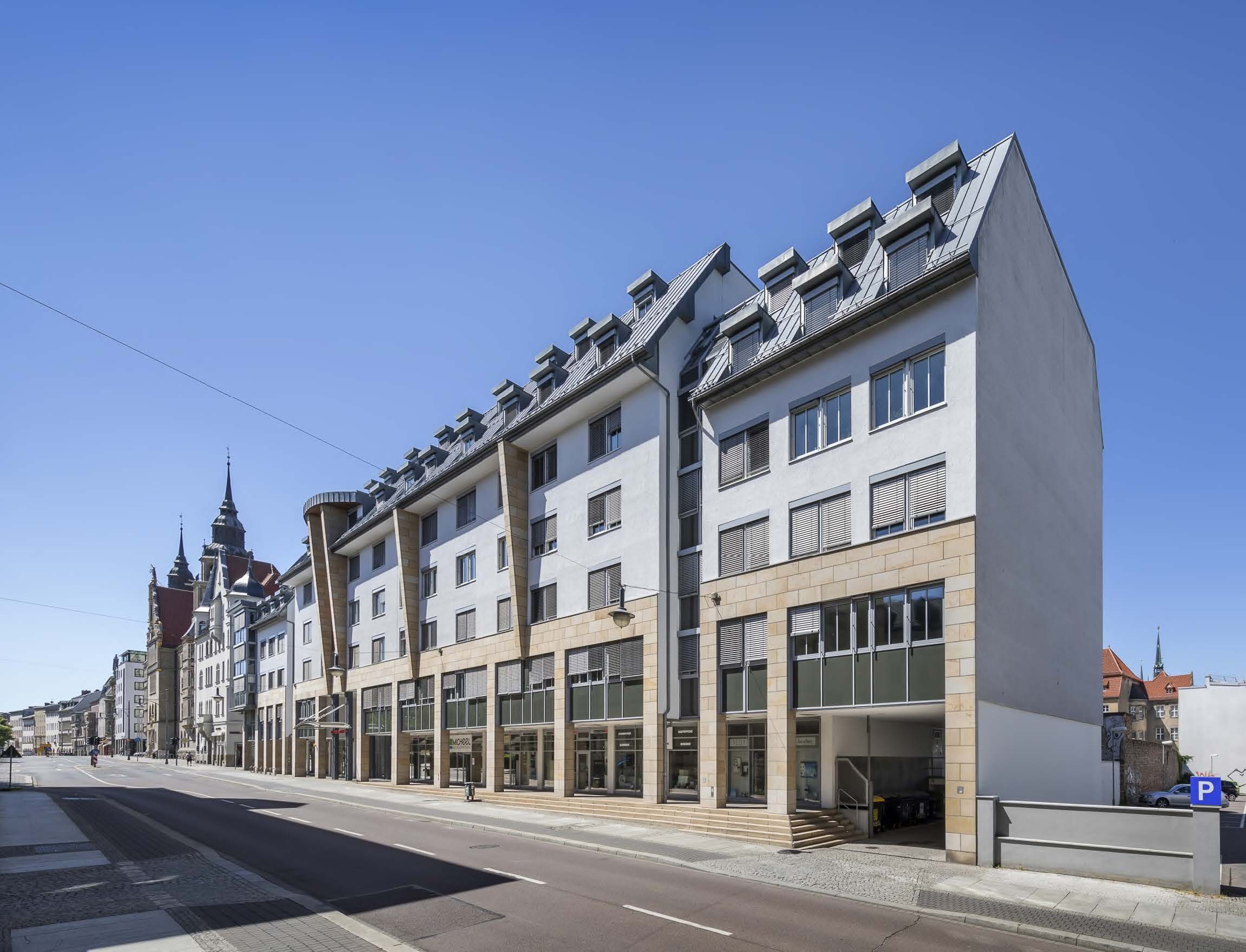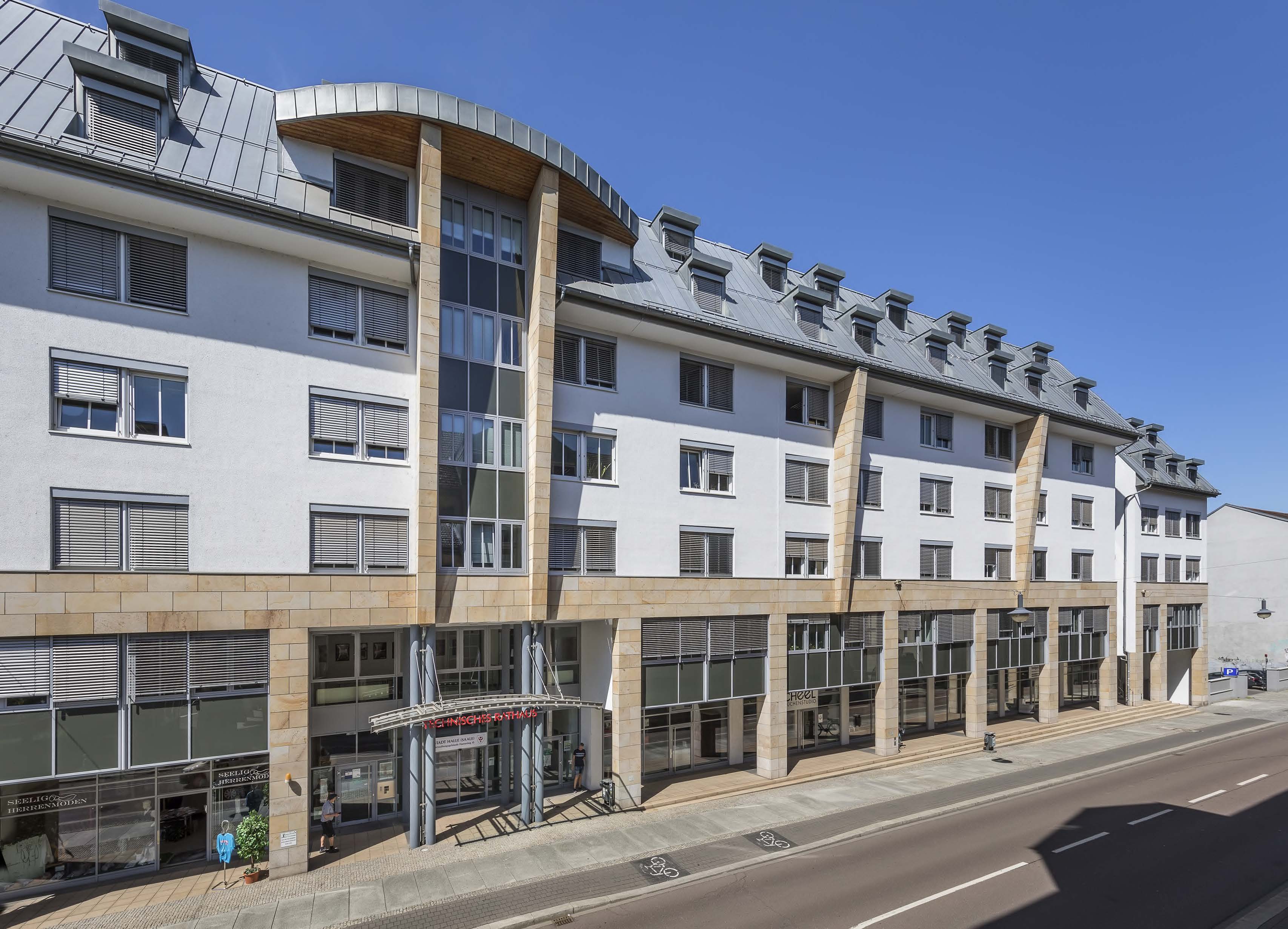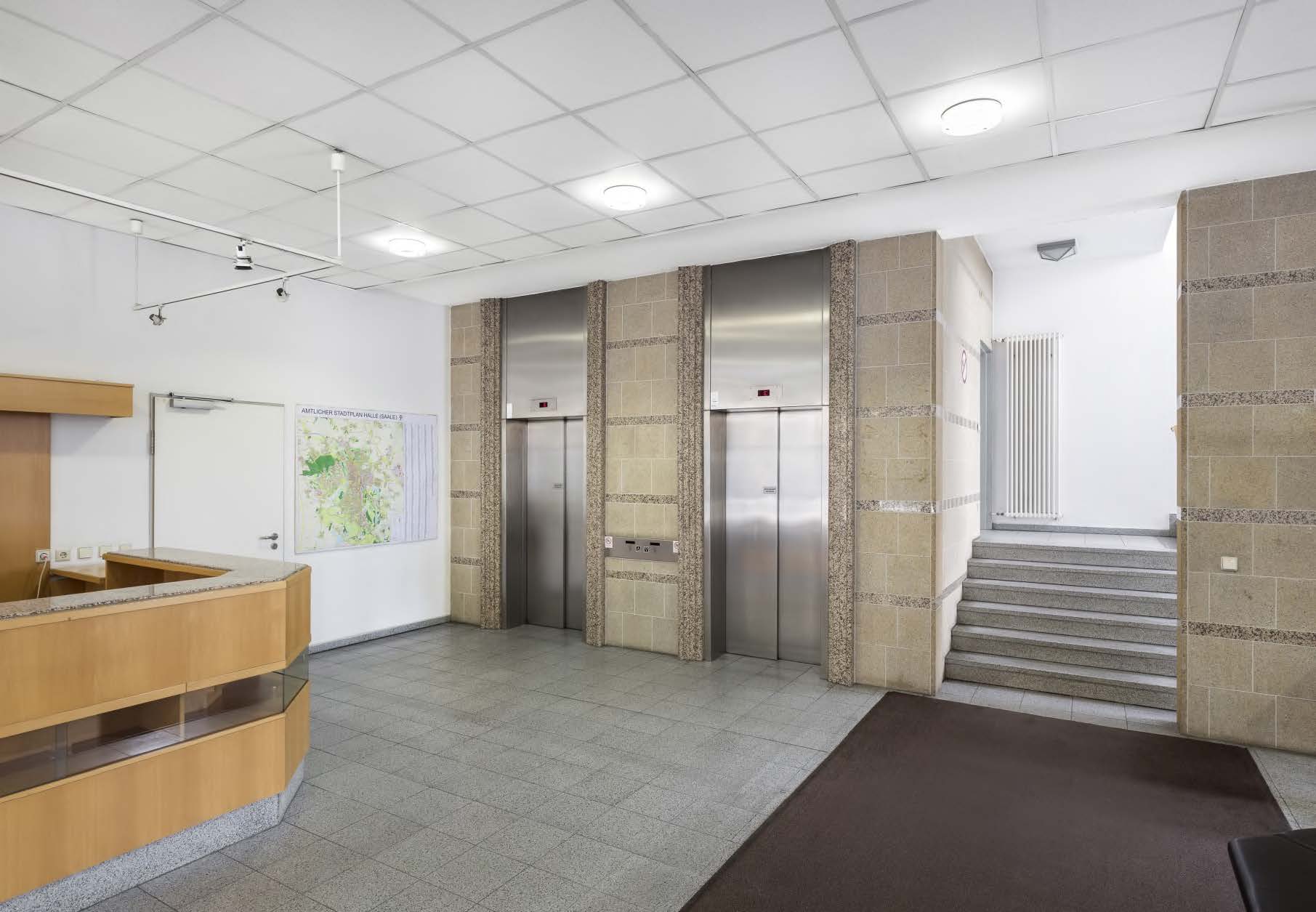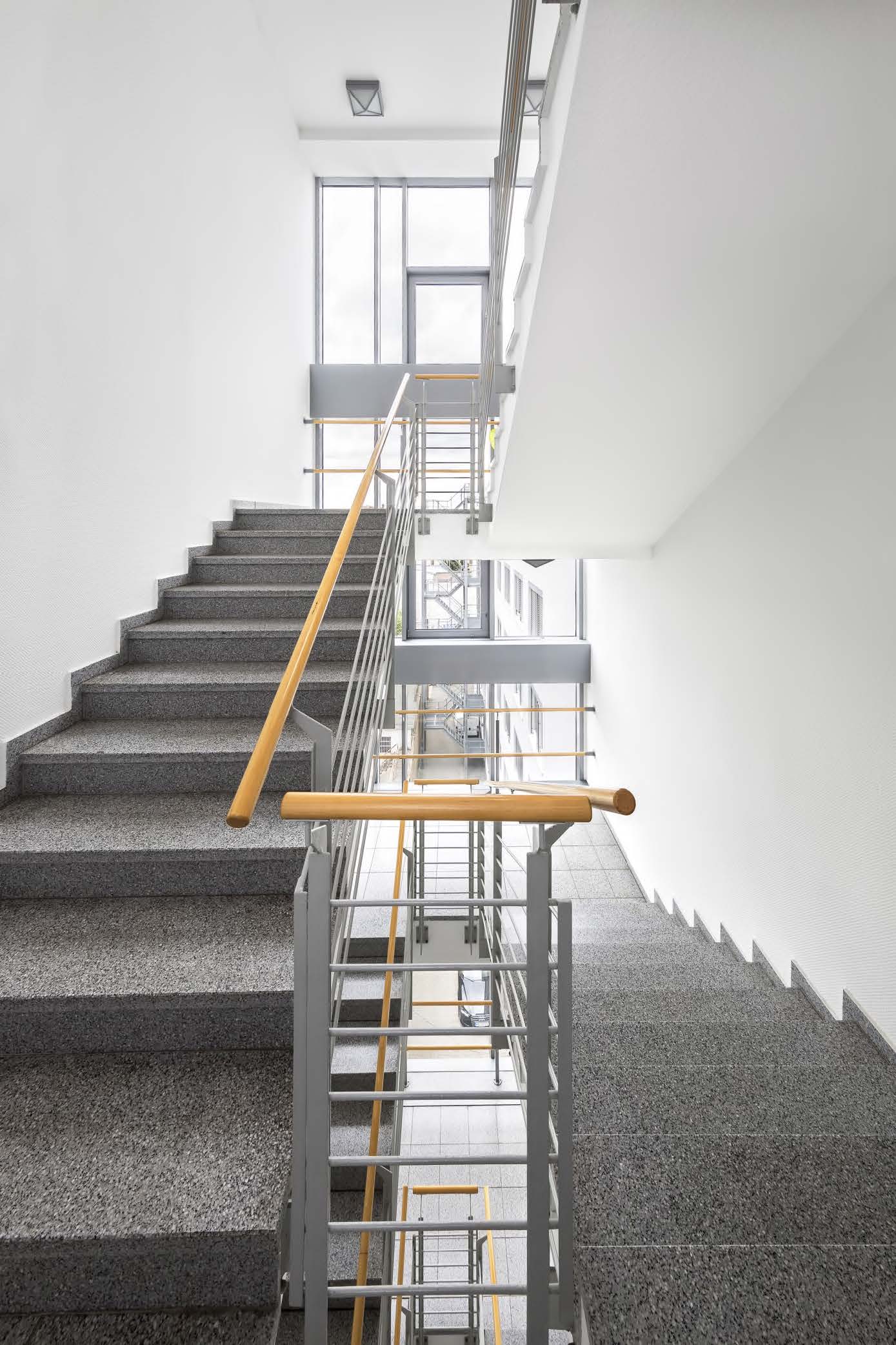 Your new office in the centre of Halle
Office space from 3rd floor to 6th floor | Approx. 5,000 sqm | Rent € 13.00/sqm | Start of lease by arrangement

The property was constructed in 1968 and a new building added in 1995. Overall, the property comprises a ground floor and six upper storeys. As well as the attractive entrance foyer with arcades, the prestigious natural stone facade makes the property very memorable. Alongside its principal use as an office block, the complex includes retail space on the ground floor and the property's dedicated 40 parking spaces make for convenient parking. There is also storage space available for rent.
Location
Hansering constitutes the western edge of the inner ring road that runs around the Old Town of Halle. The property is within walking distance of the spacious City Park and also Market Square, right at the heart of the city. The immediate neighbours include Halle District Court and Martin Luther University. The property's central location gives it ideal connections to the transport infrastructure and local amenities.
Transport connections
Public transport: 200 m
Main station: 1 km
Airport: 25 km
Motorway: 7 km