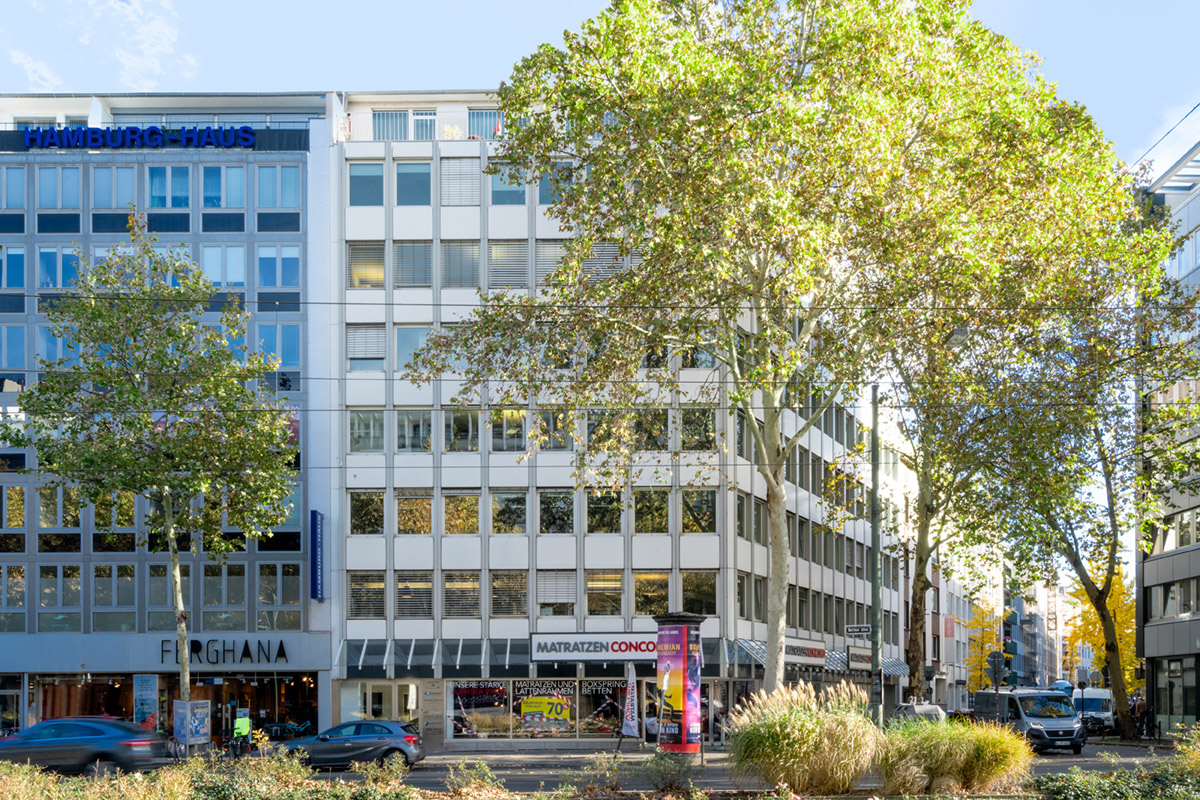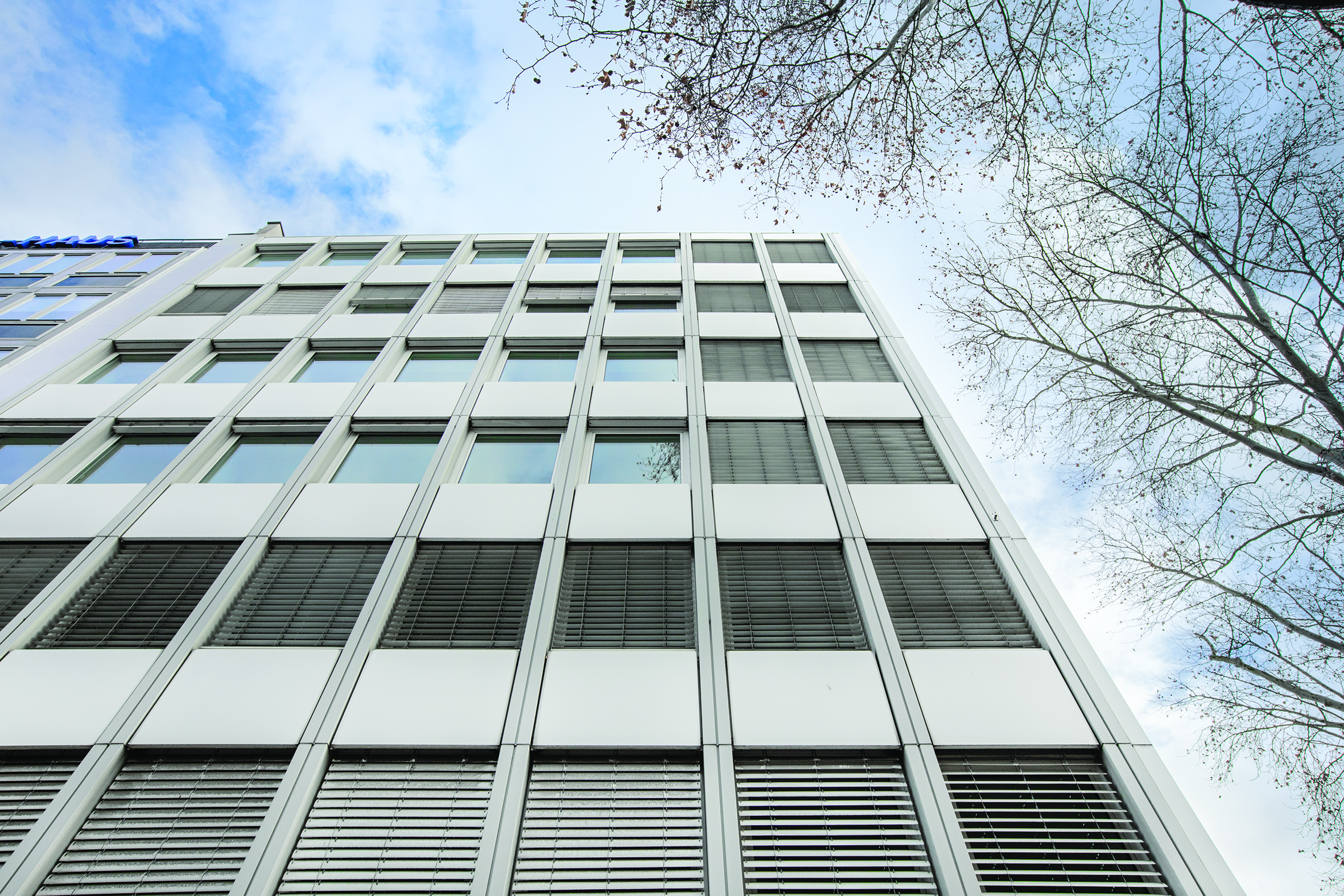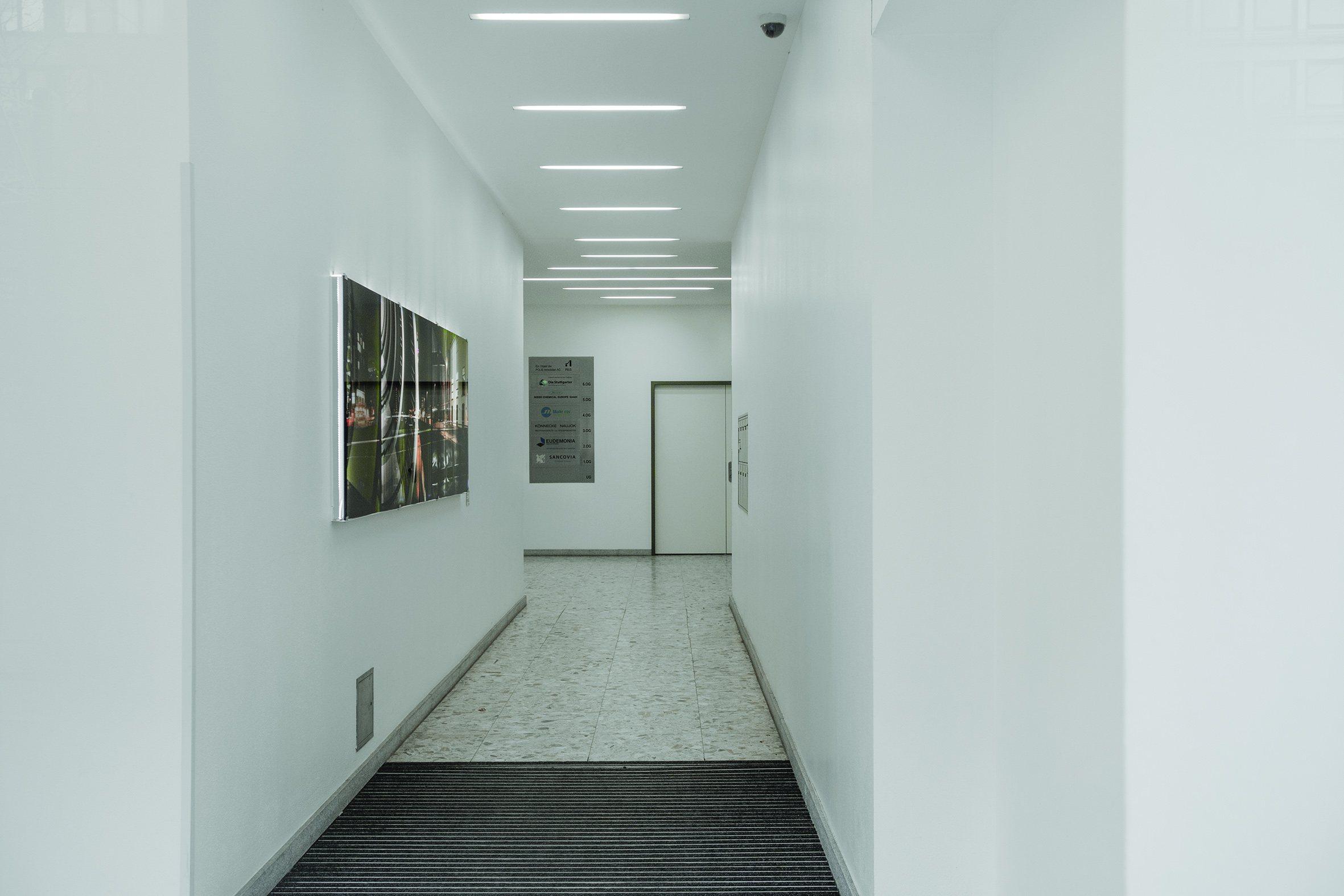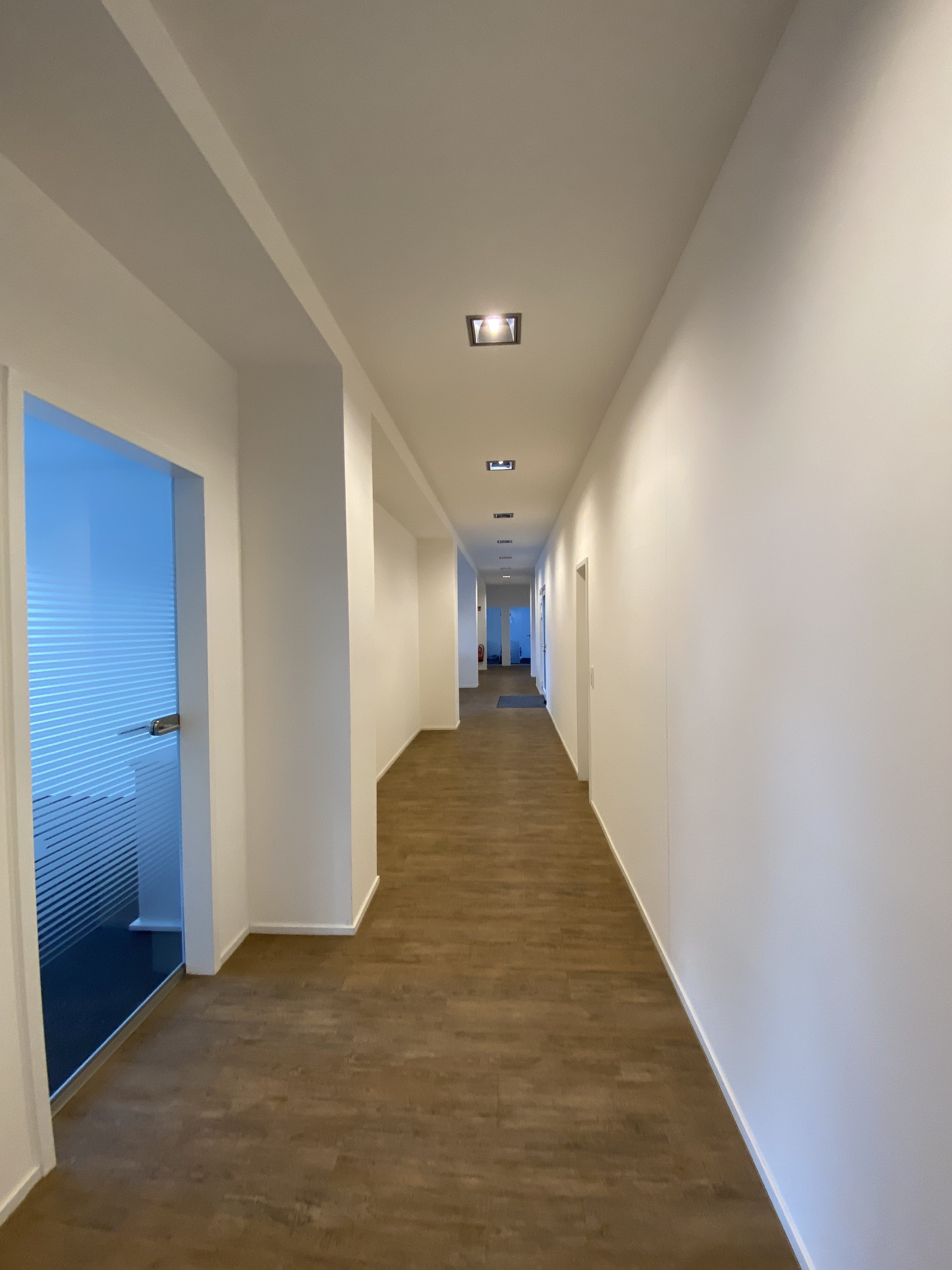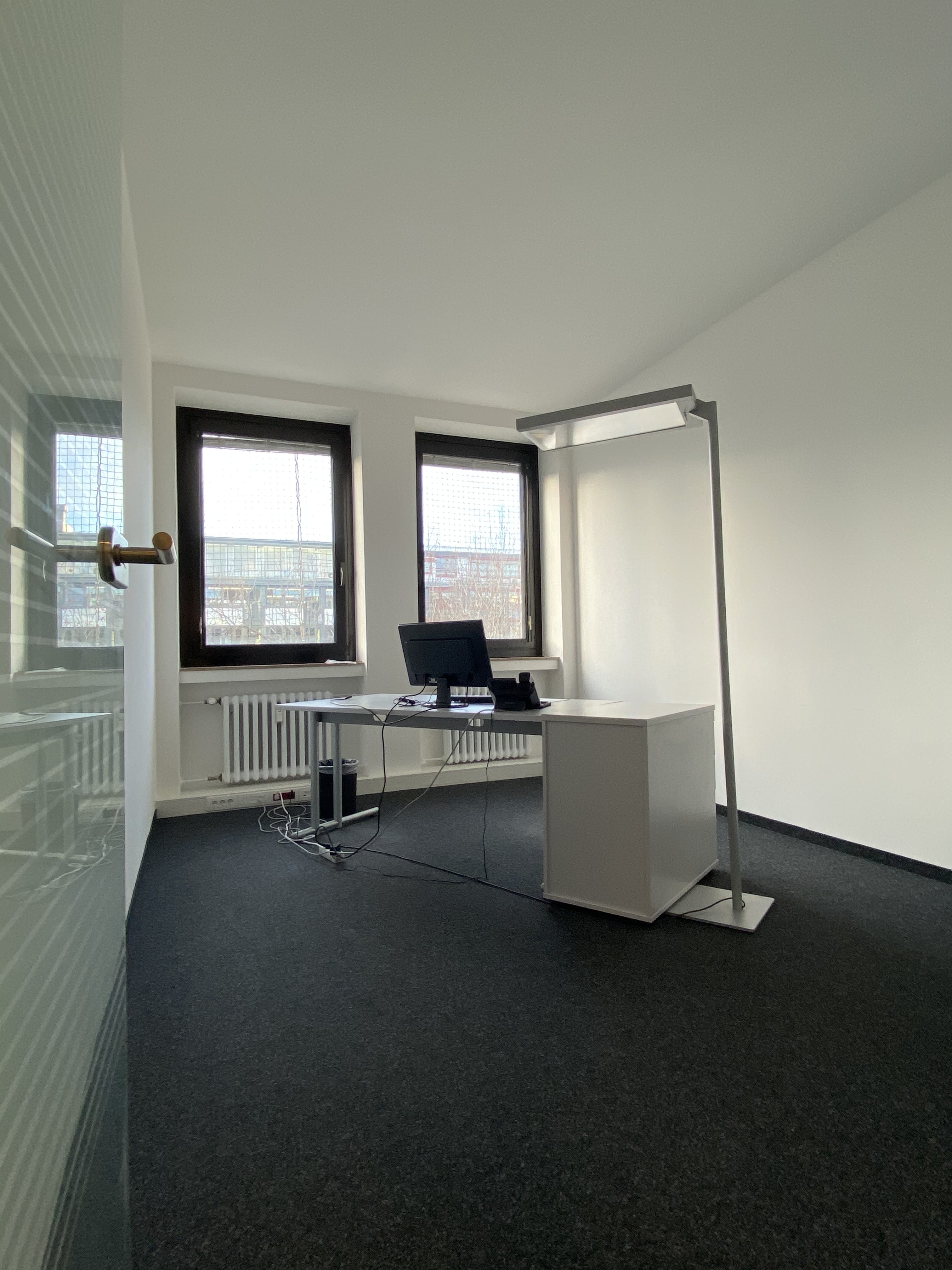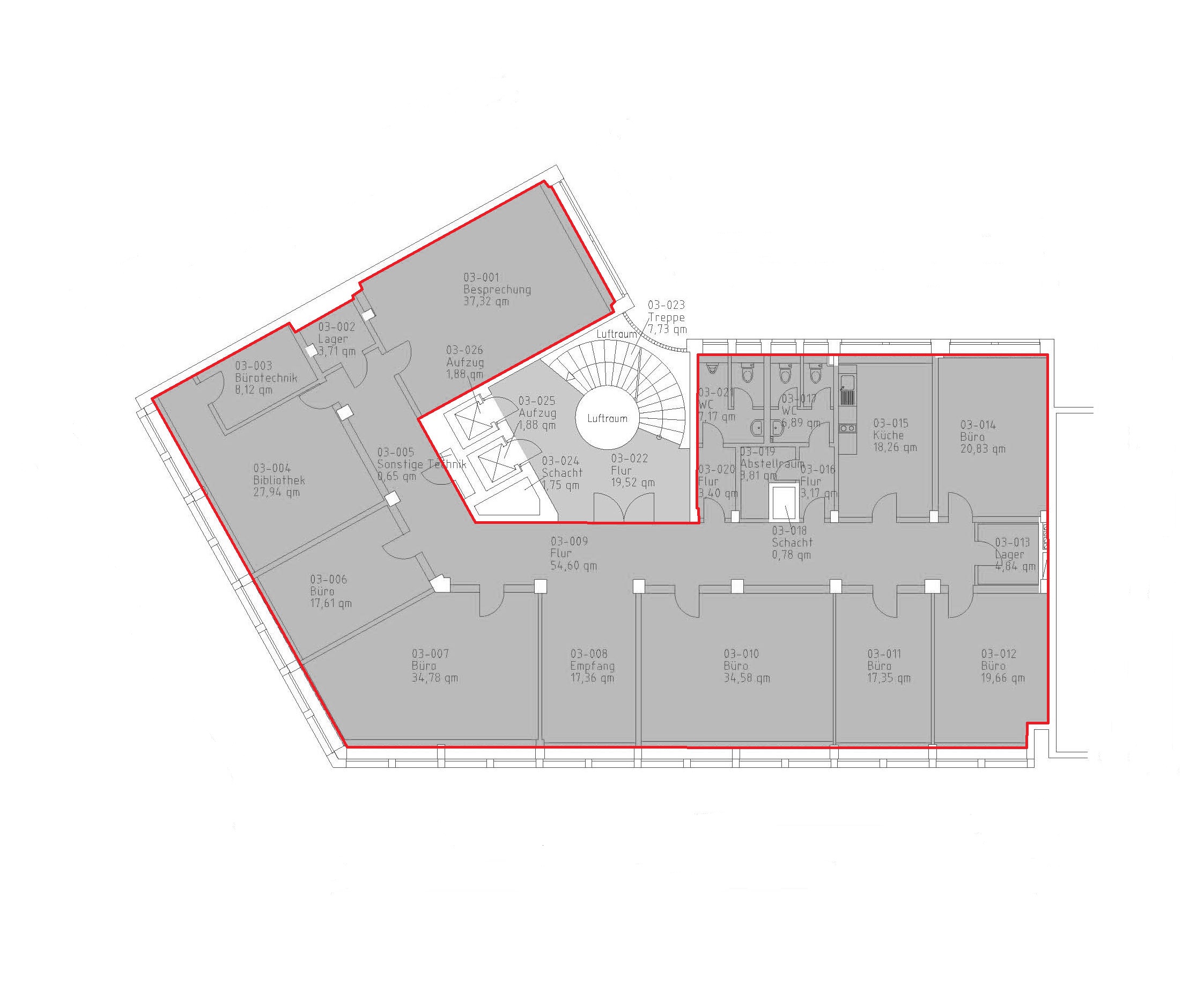 Modern office floor in the centre of Dusseldorf
Approx. 375 sqm of office space on 3rd floor | Rent € 16.00/sqm net basic | Available from 1 October 2021

The office building constructed 1960 offers a rentabel area of 3,200 sqm distributed over seven floors and one stepped storey. The underground garage provides 17 parking spaces. The building forms the northern corner of Berliner Allee / Alexanderstrasse and houses mainly office and commercial units.

The rental space on the 3rd floor offers the following amenities:

- Black natural stone on the ground of the floor and wc-units
- Flooring and floor plan to suit tenant's requirements
- Structured IT cabling
- Fully fitted kitchenette
- Air-conditioned server room
- Air-conditioning in office rooms
- External sun protection

The pictures above demonstrate the office standard illustratively.

If you would like further details, please get in touch with us at any time.
The Location
The property is located in the city centre of Düsseldorf on Berliner Allee, which is a parallel street of Königsallee and forms the edge of the central business district. It is therefore also in an established office location, benefitting from the good transport links and numerous shopping opportunities in the immediate vicinity.
Transport connection
Public transport: 100 m
Main station: 800 m
Airport: 9 km
Motorway: 4 km